I was very happy when Sarah sent me the heads up to Organically Grown's announcement of their New Spring Collection. It is a perfect addition to our week of featuring" green" posts in honor of our 2010 Earth Day. Earth Day never use to mean much to me, but as our family continues our journey to change the way we eat and wisely use our God-given resources, it has become to mean much more than it use to. There are certain aspects of Earth Day that may not be in keeping with our belief system, but we can certainly appreciate the goal of taking care of the Earth, recycling, conserving energy and saving money in the process. The money saved can then be used to support fair trade companies who are providing us with eco-friendly, organic products.
Organically Grown new Spring Baby Apparel Collection is fairly affordable for purely organic products, definitely fashionable and 100% certified organic cotton. So wanna see what caught my eye at Organically Grown? Here it goes…
Love this "Free Range Chick" bodysuit! Pretty pink for spring!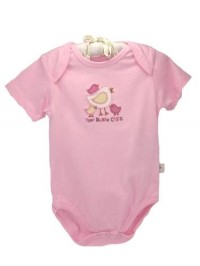 What about "Solar Powered" for Earth Day?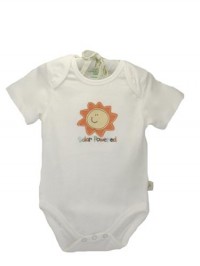 As you can see, Organically Grown not only uses the finest organic cotton, but they also include some pretty cute product names and appliques. The baby collection features beautiful embroideries and each of their products include a padded keepsake hanger. The collection retails starting from $12 for single bodysuits, $20 for a pack of three bodysuits, then the new nursery room decor is varied in pricing.
Organically Grown has also added a Girls and Boys Toddler line to their collection. The toddler collection consists of short sets with the same adorable eco-messaging as the bodysuits and the same great certified organic cotton! Take a look…

Boys "Handle with Care"- $30.00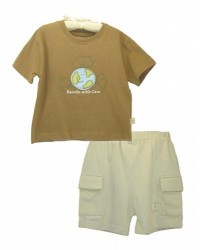 Girls "Think Green Tree" – $30.00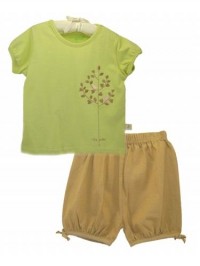 Adorable Eco-Friendly Nursery Decor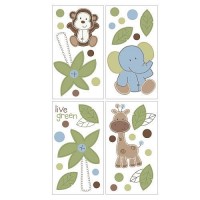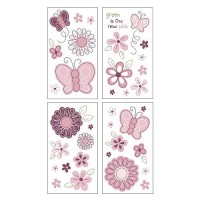 These are so cute and I almost wish I had a nursery to decorate!
Feel free to visit www.ShopOrganicallyGrownGroup.com to take a look at all their newest items.