Here is some information that we thought was important for the upcoming summer season. Our children's safety is almost always at the forefront of our minds, so please consider the International task force new guidelines for open water safety. Compliments of Seattle Children's Hospital: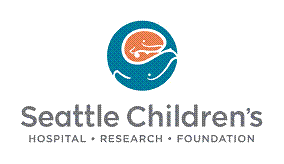 Drowning is a major cause of injury death for all ages. According to the World Health Organization's most recent World
Report on Child Injury Prevention, approximately 28 percent of all unintentional injury deaths among children are due to drowning. In the U.S., drowning is the second-leading cause of injury death for children, according to a report from the Centers for Disease Control. In Washington state, over 70 percent of drowning deaths among children occur in open water settings, such as lakes, ponds, rivers and ocean and males in the 15-24 year age group are at the highest risk of drowning. Non-fatal drownings are nearly five times higher in number, and can cause long-term disabilities including brain damage, memory problems, learning disabilities or permanent loss of basic functioning.
In response to these reports, an international task force on open water drowning prevention – 18 drowning prevention experts from 12 countries – established guidelines for families and individuals recreating at any open water site.
"Water safety must be addressed with all families. Open water is a high risk area for drowning and we must remain vigilant in providing
education and creating awareness of this ongoing issue," says Linda Quan, MD, task force co-chair and emergency medicine physician at Seattle Children's Hospital. "Areas of the country with rivers, beaches or lakes are especially vulnerable, but children can drown in just a few inches of water so everyone needs this information."

The guidelines emphasize swimming and water safety survival skills for everyone and provide strategies for those who are responsible for children or other persons while recreating in open water.
"Families and individuals immigrate or travel internationally. We wanted to create a list of guidelines useful for both groups to use whenever they are around open water," says Kevin Moran, PhD, task force co-chair and faculty member at the University of Auckland. The task force recommends keeping yourself and others safe by following these guidelines:
Keep Yourself Safe
* Learn swimming and water safety survival skills.
* Always swim with others.
* Obey all safety signs and warning flags.
* Never go in the water after drinking alcohol.
* Know how and when to use a life jacket.
* Swim in areas with lifeguards.
* Know the water and weather conditions before getting in the water.
* Always enter shallow and unknown water feet first.

Keep Others Safe
* Help and encourage others, especially children, to learn swimming and water safety survival skills.
* Swim in areas with lifeguards.
* Set water safety rules.
* Always provide close and constant attention to children you are supervising in or near water.
* Know how and when to use life jackets, especially with children and weak swimmers.
* Learn first aid and CPR.
* Learn safe ways of rescuing others without putting yourself in danger.
* Obey all safety signs and warning flags.
With planning and care, everyone can enjoy their time around water. For more information on water safety and drowning prevention, please visit: www.seattlechildrens.org/dp/
www.cdc.gov/HomeandRecreationalSafety/Water-Safety/waterinjuries-factsheet.htm
http://www.ilsf.org/index.php?q=about/drowning.htm
http://www.who.int/entity/violence_injury_prevention/child/injury/world_report/report/en/index.html

About Seattle Children's
Seattle Children's delivers superior patient care, advances new discoveries and treatments through pediatric research, and serves as the pediatric and adolescent academic medical referral center for the largest landmass of any children's hospital in the country (Washington, Alaska, Montana and Idaho). Consistently ranked as one of the best children's hospitals in the country by U.S. News & World Report, Seattle Children's is comprised of Seattle Children's Hospital, Seattle Children's Research Institute and Seattle Children's Hospital Foundation. Children's is internationally recognized for advancing discoveries in cancer, genetics, immunology, pathology, infectious disease, injury prevention and bioethics. Children's also serves as the primary clinical, research and teaching site for the Department of Pediatrics at the University of Washington School of Medicine. For more information visit http://www.seattlechildrens.org