Healthy "Wellspring" Eating Tips for Families
By Michael L. Bishop, M.B.A., Ph.D.
Executive Director, Wellspring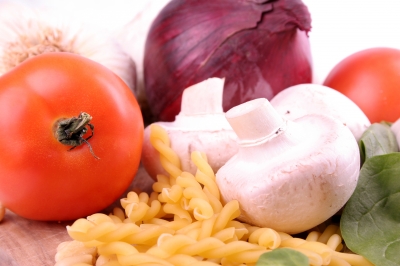 With the every day challenges of life—heading to work, taking the kids to school, and doing the laundry, eating healthy can be an added stress. We hear from thousands of families who say picking up take-out from their local fast food restaurant is simply easier.
Wellspring, the leading provider of weight loss programs for children, teens, and families, offers these tips to get your family off to a healthy, stress free start.
Meal planning is a must; make a daily meal plan including breakfast, lunch, snack, and dinner items. Many families take 20 minutes on Sunday nights to plan the meals for the week. Basically, take out the "thinking" throughout the week.
When your weekly meal plan is made, make a grocery list that coincides and go to the store when you aren't hungry. This approach prevents grocery shopping rushed, hungry, or unprepared. We want to steer clear of shopping for snack items and stay focused on meals.
Meals should be balanced with fruit, vegetables, grains, fat free to low fat dairy and lean meats. Make this easy on yourself by purchasing some healthy items that are prepackaged and ready to eat, for instance: Egg-o whole grain waffles, hearty wheat English muffins, whole grain popcorn snack packs, pre-portioned low fat Greek yogurts (higher in protein), and turkey or beef jerky are all great options.
When preparing meals, particularly meats, consider ways to use ingredients for more than one meal. Use prepackaged boneless skinless chicken breasts for a particular dinner but cook extra grilled chicken for sandwiches or to top your favorite salad. A lean tri tip roast can be used as a dinner and great for left overs.
Make your grains possible by using practical items like whole grain rice pilaf, cous cous, pastas, and breads.
Buy produce. If you are spending most of your time in the frozen section in the grocery store, you are doing something wrong. There is no better "prepackaged snack" than fruits and veggies. Wash an apple and eat—that's just as easy as opening a bag of potato chips. Buy the fruit, immediately wash them and put them in a bowl freely accessible to your family.
Hide the veggies in the meal. Put romaine lettuce and tomatoes on sandwiches, chopped veggies like green zucchini, onions, and carrots, in ground meat for burgers, tacos, or spaghetti. There are no excuses for your family NOT to eat their veggies when you can easily hide them.
Make extra so you have healthy meals you can freeze for later or you can eat for lunch or dinner again later in the week. Just make sure you don't double the recipe and eat double! Once the items are made immediately separate and put out of site.
After the meal planning, grocery list and staples list is complete, think time management. Let's face it—simplistic and realistic is ideal when you're a working Mom or Dad. Buy a crock-pot, rice cooker, and non stick pans. The morning or night before place the roast and vegetables in the crock-pot put it on med heat all day, let sit and cook without you being home. Your balanced dinner is cooking while you're working, running errands, and taking the kids to practice. All you have to do is prepare a salad and serve. Rice cookers are a great way to allow you to cook your grains without being home.
Finally, get your children involved in all of it—the meal planning, the shopping, even the meal prep. This may add a few minutes on to your daily routine but in the long term it's well worth it. If your children are involved at a young age in the cooking and preparation of healthy meals the odds of them taking all the knowledge with them will increase.
Cooking a balanced meal is never impossible it just takes thought. Good luck!
Helpful tip* create a rolling staples list that your family will use, incorporate fat free cooking sprays instead of butter, fresh flavor enhancers like garlic, herbs, seasonings, and spices along with plenty of broth to use instead of your oils in recipes.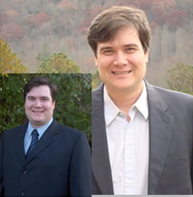 About the Author
Dr. Bishop is Executive Director of Wellspring, the leading provider of effective, scientifically based treatment for obese and overweight adolescents and young adults. Mike is a licensed psychologist specializing in behavioral change who has lost approximately 100 lbs on the Wellspring Plan.