This is a fairly traditional gift idea, but also a stylish one considering the looks of these ties at The Tie Bar. My husband has always liked the skinny ties, but it is a product that hasn't been around in years – at least when we were looking, perhaps they came back while we were taking a break from our search! You should have seen the ties my husband had on his tie rack! We finally got rid of them because he wasn't wearing them and they were just an ornament on the inside of our closet door. Take a look for yourself to see if you can see your man in one of these "skinnies" from The Tie Bar:
New Knitted Silk Ties
The largest online retailer of neckties, The Tie Bar is offering an unheard of deal with ten fabulous new 100% silk knitted skinny ties in a range of colors and patterns for just $15 each. The new knitted silk skinny ties debuted with the Summer 2010 collection and add a preppy twist to any summer wardrobe. The new ties come in black, sky blue, blue, green, red, baby pink, navy/pink stripe, black/red stripe, blue/gold stripe and royal/white stripe.
The Tie Bar is an online retailer of 100% hand woven silk ties for just $15. These same ties retail in department stores for $50-80. Check the new knitted silk ties along with the rest of the 2010 Summer Collection here, http://www.thetiebar.com/categoryPages/All_Ties.asp?view=all&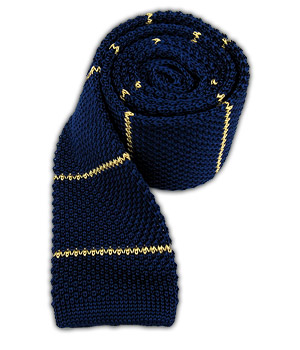 Ties – Knitted Silk – Blue/Gold Stripe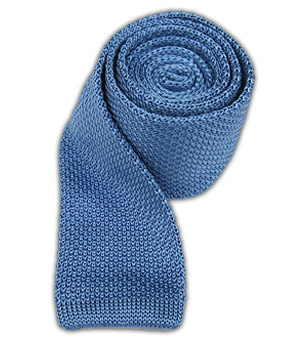 Silk and Wool Ties
They also have silk and wool ties as well. They are also just $15.00. Many of the selections come in regular length as well as extra length for taller men. And for some reason I couldn't get the rest of the photos uploaded?! So I have just provided links.

Tightmetrix – Hunter Skinny
College Stripe Wool – Navy Lavendar Skinny
In addition to the ties above, they also offer a choice of patterns too – Paisley, Dots/Geometric, Solid, Plaid and Conversational – how about one with ants on it for this summer or a rooster or perhaps a hippo? Now those will make some interesting conversation starters at the office won't they?
About TheTieBar.com
Former lawyers and co-owners Greg and Gina Shugar launched TheTieBar.com in 2004 after being fed up with paying a fortune for neckties. They created TheTieBar.com to offer an affordable, stylish option for men looking to add to their wardrobe without the budget. The website offers hundreds of styles of 100% silk ties in a variety of colors and patterns for only $15 each. In addition to selling its ties, TheTieBar.com also sells original design cufflinks, pocket squares and dress shirts, making it a one-stop-shop for business professionals and gift buyers. To learn more about TheTieBar.com please visit www.TheTieBar.com.