Congratulations to Kim .D.!!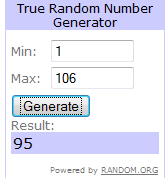 Comment #95 chosen by Random.org
Thank you to everyone who entered and a huge thanks to our friends at Affintas for sponsoring this fabulous giveaway and giving our readers the opportunity to get some bran new lingerie and a Berry Ball!!!
---
Thanks to our kind PR folks, Affinitas and the Berry Ball makers we are offering a combined giveaway with Affiintas. We have a Rose
Half-Padded Bra + Brazilian Thong and Berry Ball for 1 winner. This is definitely a mom giveaway…!
Giveaway Items Include:
Affinitas Intimates + Berry Ball Giveaway: 1 Affinitas Intimates ³Rose² Half-Padded Bra (retail value $32.00, size range 32-38 B, C, D, DD) and Brazilian Thong (retail value $18.00, size range S-XL), + 1 Berry Ball & Bag (retail value $14) to 1 winner ­ choice of pink, purple or blue. They will ship to U.S. and Canada.
Online retailer link, Affinitas ³Rose² set:
http://www.herroom.com/Affinitas-Intimates-Rose,1839,9.html
Online retailer link, Berry Ball: http://www.comforthouse.com/berryball.html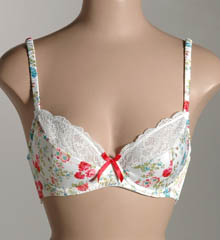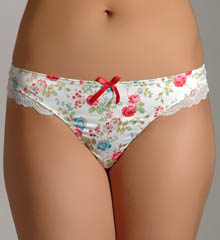 Sexy or sweet? Take your pick with Affinitas Intimates¹ wide selection of stylish yet affordable bras, panties, camisoles, babydolls, chemises, and bustiers, ranging from basic, everyday styles to special occasion pieces. Bras and bustiers span a size range of 30-38 A-DD, with all other items sized XS-XL. Affinitas¹ new line for Fall, Parfait, additionally caters to the full-busted market with bras sized 30D ­ 40G (and bottoms sized XS-2X).
Affinitas retails from $10 – $50 in numerous specialty, boutique and online stores in the U.S. and Canada, including HerRoom.com and LaurenSilva.com.

About The Berry Ball & Bag www.berryperry.com
The NEW dual-purpose lingerie solution set that not only prevents bras from being damaged in the washing machine, but in your luggage during travels as well. Don't stuff your bras into the bottom of your suitcase where they will inevitably be crushed! Tuck safely into the Berry Ball for a smart, convenient travel and storage item, and arrive at your destination with your bras still in tact. Use the Berry Bag to store other lingerie in addition to swim, and never worry about pesky security going through your unmentionables again! Retailing now for just $13.99 in specialty stores throughout the U.S. and online at ComfortHouse.com.
While throwing bras into the wash will result in twisting, deforming, puncturing, underwire damage, pilling, scratching, tangling and more, bras are protected throughout the entire wash cycle safe inside the Berry Ball, maintaining shape, comfort and support. The Berry Ball additionally features a unique Scrubbing Ball specifically designed to clean bra cups from the inside, creating friction to both clean and aid in dissolving detergent as well. Lose one too many socks in the wash? With your underwear, hosiery, socks and other delicates safely enclosed inside the Berry Bag, you never have to worry about losing another sock or pair of underwear in the washing machine again (and say good-bye to pulling out stretched, runned and twisted hosiery!). When not in use, easily hang the
Berry Ball with an attached strap, or even use as convenient bra storage.
Going on vacation? Don't stuff your bras into the bottom of your suitcase where they will inevitably be crushed. Tuck safely into the Berry Ball for a smart, convenient storage and travel item, and arrive at your destination with your bras still in tact. And never worry about pesky security going through your unmentionables again!
The Berry Ball has undergone extensive research & development to be sure the product is 100% safe in your washing machine, so it will not cause damage to your machine or your clothes. Additionally, the product features closures in addition to a backup clasp, so it will never pop open mid-cycle. For best results, put only 1 bra in the Berry Ball at a time, however multiple Berry Balls may be washed in each load. While the Berry Bag is dryer-safe, never put the Berry Ball into the dryer ­ be sure to hang the product and your
bras to dry. The Berry Ball and Bag complete laundry solution set truly lets you save valuable time by using the washing machine, while yielding a delicate, hand-wash result.
Soooo…….you wanna win some lingerie and a Berry Ball to wash it in?
TO ENTER:
Leave a comment something about Affinitas Intimates.
Extra Optional Entries: (Leave 1 comment for each extra entry.)
1 Entry: Follow @fashionablebaby on Twitter (include your Twitter name in comment!)
1 Entry: Follow Affinitas Intimates on Twitter.
1 Entry: (per day) Tweet about this contest. Leave 1 comment for each tweet with the link to tweet.
GIVEAWAY! Enter to win some lingerie and a Berry Ball shoes! @fashionablebaby http://tiny.cc/LingerieBerryBallGiveaway Please RT!
1 Entry: Become a fan of The Fashionable Bambino on Facebook
3 Entries for: Become a fan of Affinitas on Facebook
1 Entry: Subscribe To The Fashionable Bambino's RSS Feed
5 Entries: Blog about this contest and link back to this post and Affinitas Intimates.
1 Entry: For every comment you leave anywhere on the blog besides here, you may add one extra link for each comment. Be sure to leave an entry comment on this post saying you posted your additional comments!
(Note: You must leave 1 comment per entry. Extra entries will not be counted unless you leave a comment for each one.)
Sometimes our spam catcher is a little over zealous and will snag your comments if you leave multiple comments very quickly, one after another. I recommend waiting a minute between each comment. If the spam catcher gets you anyway, don't worry! Your comments have still been submitted, they are just being held for moderation. I approve them as quickly as possible. If you are very concerned about this issue, you may email me and let me know what the problem is.
Details
Contest runs from August 16th-August 29th. Last chance to enter is August 29th at 11:59pm ET. One winner will be contacted on or before September 30th, 2010 (in case I have the baby and am delayed in announcing the winner!) and asked for full name, along with their mailing address, size etc. Affinitas Intimates will be sending the winner a bra, thongs and a Berry Ball! If no response is given within 48 hours, a different winner will be chosen, so please be sure to check your email. Must be 18 or older to enter. Contest open to the USA and Canada!