We have an exciting event that all you mommy readers will want to know about because it will save you tons of cash and even give you a chance to win $10,000 worth of prizes from some amazing mommy and kiddy companies. Here are the details below:
The sizzling summer event that current and expectant moms wait for all year long is finally here. This year's third annual Belli birthday bash is bigger than ever with a star studded line up that is sure to be a show stopper. Beginning August 23rd and running through September 3rd Belli, a line of luxurious and uniquely teratology-tested skincare products which address the specific issues of pregnant women, new moms and babies, will be hosting an online party to celebrate the company's third birthday. To kick-off the party, Belli and its partner sponsors will have a drawing for a prize each day during the two week promotion. Then on September 3rd, one lucky grand prizewinner will be selected to take home each of the prizes awarded during the promotional period. Got to http://www.belliskincare.com/ on August 23rd, for more info!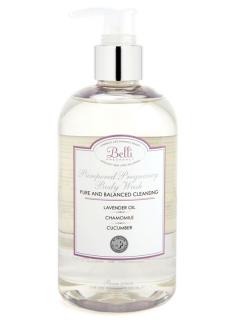 To thank current Belli customers for their support and to invite new customers, starting August 23rd and running through September 3rd, Belli will be offering 30% off store-wide discounts and amazing deals such as free ground shipping for purchases over $75.00. Visitors will also have the opportunity to enter a daily drawing for fabulous prizes including: Happy Family Foods, Swaddle Designs, JP Lizzy, Lerba, Plain Mary and many more.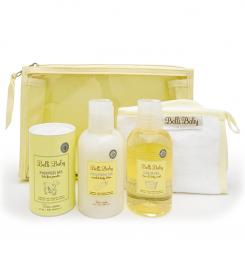 (The above images are Belli's; Belli Baby Gift Set ($32) and Pampered Pregnancy Body Wash ($15)