Fashionable Media Review Policy: The featured product for this review was provided to me, at no cost, by the manufacturer or representing PR agency for the sole purpose of product testing. Opinions expressed are my own and are not influenced by monetary compensation.
After we moms have a baby we are anxious to get back to our pre-pregnancy shape faster than our bodies usually will allow us. Celebrity moms who have it all make us green with envy when they are back to the runway 6 weeks postpartum. Well, several months ago I was given the opportunity to review Kymaro's New Body Shaper and New Bottom Shaper and even though it was months before I would have my baby our PR rep sent them to me anyways. The New Body Shaper is even being used by celebrity moms, like Real Housewives star, Jill Zarin. Other celebrity sighted using the New Body Shaper have been Snoooki from Jersey Shore (source: blog.zap2it.com), Chicken Soup…" Author Susan Heim (source: susanheim.blogspot.com), and even Pop Diva Lady Gaga (source: latimesblogs.latimes.com).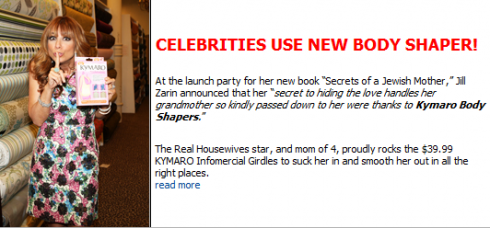 I am glad I took the opportunity to review the New Body Shaper and New Bottom Shaper because it really helps make things feel like they are staying in place. Both pieces have held up well. The New Body Shaper is made out of polyester/nylon and the New Bottom Shaper is made out of nylon/spandex. The Bottom Shaper feels like a heavier material than the control top panty hose. One thing that I noticed is the Bottom Shaper has just started to run a bit in the inseam, so that is something to be aware of, it isn't a bad run but it's there. The New Body Shaper still has lots of life in it. I have chosen only to where them when I go out, so I have to admit that I have not washed them yet because I wanted them to last longer!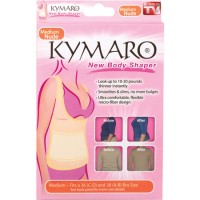 The instructions included with the New Body Shaper say to wear it over the New Bottom Shaper, but I found that it rolled up to my waist and became very uncomfortable. The solution to this problem was to wear the New Body Shaper under the New Bottom Shaper as this kept it place better. For me anyways.
The Body Shaper was pretty tight at first and took a little getting use to, as did the Bottom Shaper. I also cannot really say if they made me look lighter, but I know they made me feel better so I guess that counts for something.
These two products vary in price but are generally right around $30.00 and may be purchased at www.buythebodyshaper.com