This October, Unique Vintage (www.Unique-Vintage.com), the popular online vintage-inspired clothing and accessories boutique, is donating 20% from the sales of the following pink items to the National Breast Cancer Foundation, Inc. From pink water canteens to pink floral aprons, there are lots of opportunities to Think Pink.
Jessie Steele Vintage Style Pink & White Floral Apron [Item#12162] $30.00
Jessie Steele's vintage-inspired, hostess and kitchen aprons prove true the old adage that beauty and style are timeless. Influenced by the romantic visions of a bygone era, and designed in vibrant colors, flirty patterns and figure flattering shapes, these fine quality, retro-chic cooking aprons make the perfect fashion accessory in or out of the kitchen. This style is their bib floral apron. A perfect gift for yourself or someone you love! Make up by RockMyMakeUp. Modeled by Mai Vo.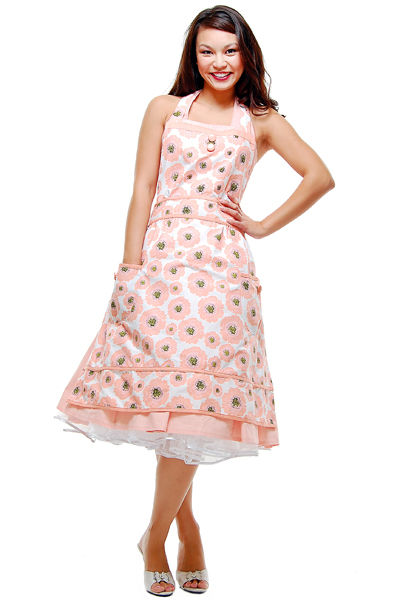 Pink Ribbon Stainless Steel and Eco-Friendly Water Canteen; $22- $24.00 A refreshing new line of stainless steel canteens- eco- friendly and fashionable! Each canteen comes with a special charm accessory for even more fun!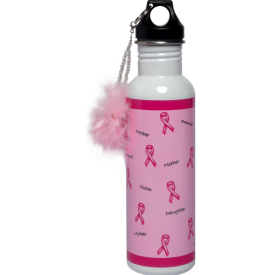 Ribbon Laptop Skin; $22.50,Give your laptop a little bling! Dress it up. Protect it. Change it as you wish. Each laptop skin is decorated with rhinestones in coordinating colors! Express yourself with Lolita® laptop skin, Choose from a wide variety of designs and styles to suit your mood! One for the office…. One for the weekend!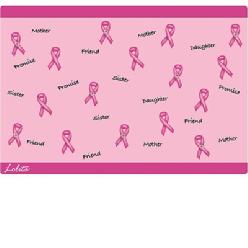 Pink Ribbon Candle: Fruity notes including fig and banana, balanced with lavender and vanilla; $22.50, 100% soy candles in hand-painted glass… Each with its own custom fragrance that captures the essence of original designs by Lolita®. $18 Every Lolita® candle is packaged in a fabulous coordinating gift box!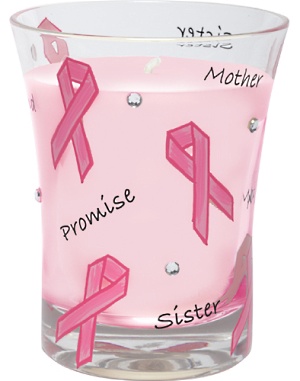 Pink Ribbon Wine, Martini $25 each, Pink Ribbon Sundae Bowl; $23.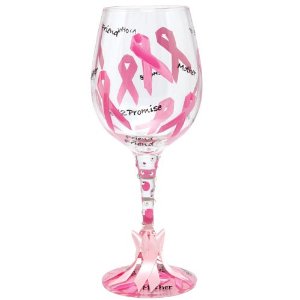 Chic Pink Umbrellas: Pop open these fun and colorful umbrellas rain or shine; $25 each (Colorful Gerbera Daisy Umbrella is featured)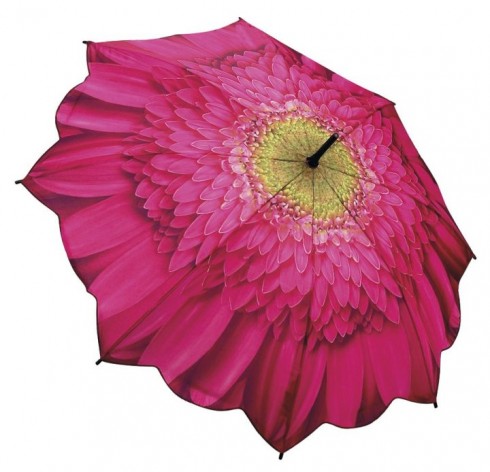 Danger Lily Fuschia Orchid Hair Clip; $25, An exclusive line just for Unique Vintage! Hand made, these Danger Lilly hair pieces are a combination of creativity and style. This hair piece is stunning and perfect in that it lays directly on your head. Its striking color is stunning and bright making the perfect pop. Whether you are wearing a colorful printed dress with fuchsia in it of a plain color dress, this hair piece will give the bright and colorful touch that every outfit needs.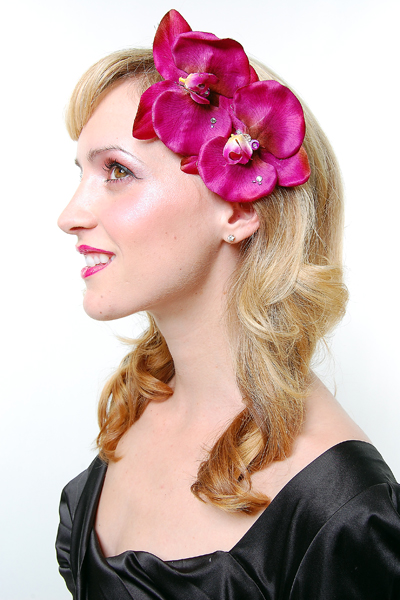 Pink & Black Tiger Print Bow Hair Clip; $10, This is an adorable pin up style pink & back tiger print bow hair clip. The perfect touch to add some extra style to your outfit.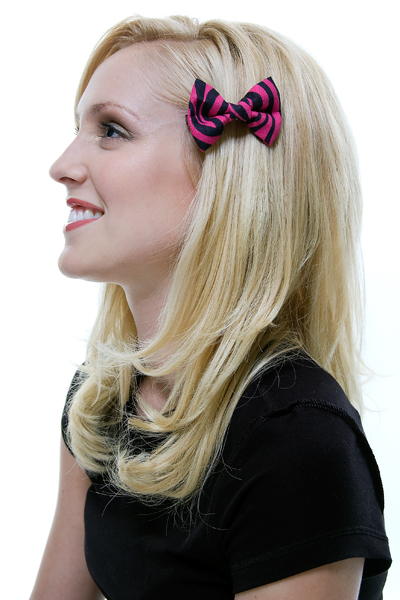 Danger Lily Pink Daisy w/Feathers Handmade Hair Clip; $36 An exclusive line just for Unique Vintage! Hand made, these Danger Lilly hair pieces are a combination of creativity and style. This is an adorable add on to any outfit. This striking hair piece has a soft pink gerbera daisy with a black sequined center and black feathers peeking out of the side. This hair piece is the perfect way to spice up an outfit.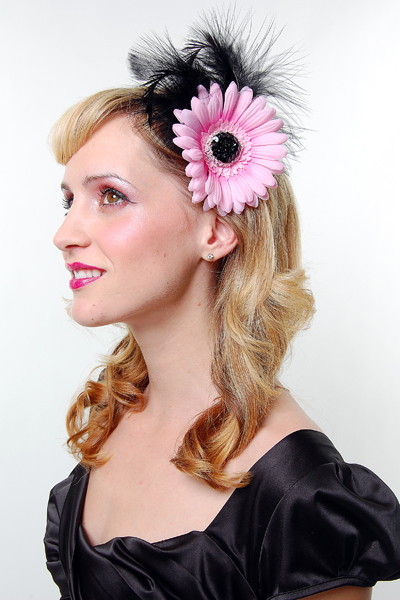 Jessica Steele Pink & White Floral Market Tote; $22, Jessie Steele's pink and white floral tote bag. It's a perfect gift for yourself or someone else!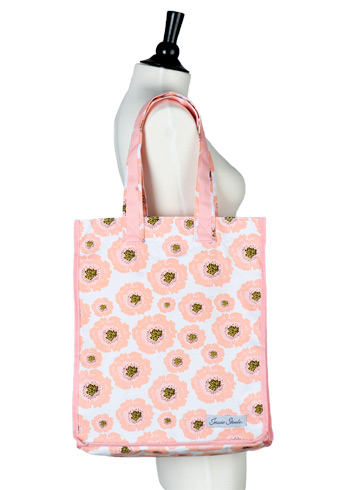 Lux De Ville Pink Sin City Motor Kiss Lock Purse; $66, Sin City Motor Kiss Locks are a top seller, shown here in shiny black and baby pink vinyl. They are a great companion in any situation, from shopping with the girls to the bright lights of the Vegas strip, easily transitioning from day to night. These bags have plenty of room inside, our Lux de Ville logo lining, an inside zipper pocket and our oversized dice bobble. You're welcome. D 14L by 9H by 5W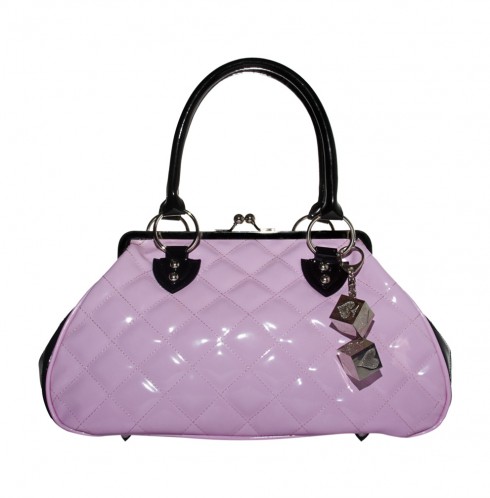 Songbird Pink Guitar Cosmetic Case; $95, This sweet and simply beautiful pink hand crafted makeup, cosmetic or jewelry case is perfect for that peaceful easy feeling. Perfect addition for your everyday makeup collection, this case has our signature heart shaped mirror and beautiful turquoise blue soft crushed velvet line this case with a matching pouch and blue satin lipstick holders to keep all your beauty picks together. Measurements are 10 x 8 x 3 3/4".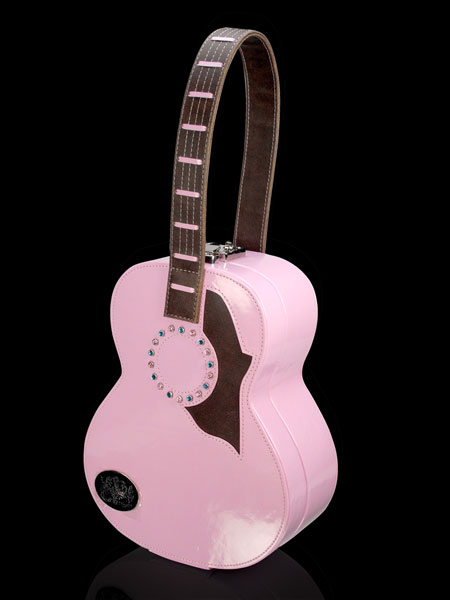 Pink Lipstick Keychain w/Mirror; $16 Add that touch up anytime with this sleek keychain mirror. Lipstick keyring measures 2 3/4 inches in height.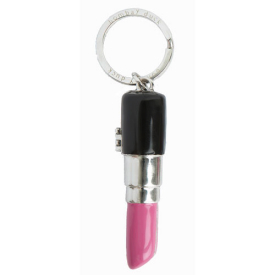 For more information please visit: www.UniqueVintage.com