Belly Armor has a new product called The Belly Band. It's gift for the moms-to-be in your life.

Recently launched the Belly Armor Belly Band had it's first unveiling at the ABC Kids Expo in Las Vegas. While there, many new retailers decided to pick up the Belly Armor line of clothing and accessories. The buyers were particularly excited about the Belly Band. The first two shipments have already sold out and the third is selling out fast! This is definitely becoming a hot item for the holiday season.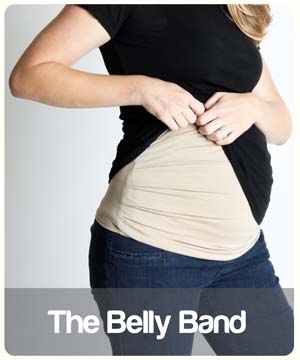 The Belly Band is lined with our RadiaShield fabric, that effectively shields 99% of incoming radiation. Belly Armor products are incredibly light in weight, even though the RadiaShield fabric is made of 82% silver, all their products weigh less than a pound!
The Belly Armor Belly Band is completely unique, and is the only product of it's kind out in the market right now. They fit and function like other Belly Bands with
the support, except with the added radiation-shielding protection.
It comes in four colors, Nude, Black, White, and Hot Pink.
Belly Armor is offering a discount code to all of you bambino and it expires January 5th. Happy shopping!