This holiday season is an opportunity to inspire kids to get involved in bringing positive change to their communities. In addition to receiving the gifts of knowledge, self-esteem and empowerment that come with youth service, kids can give back just by joining generationOn at www.generationOn.org .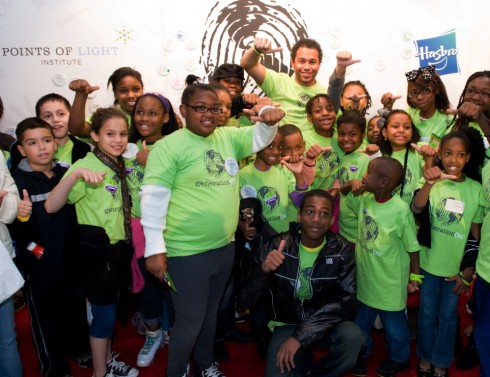 As you can see in the picture generationOn has partnered with Celebrity Corbin Bleu to help make this program a success.
For every service pledge made between December 3 and December 10, 2010, Hasbro will donate a toy to a child in need through the Toys for Tots Holiday Gift Campaign (up to 100,000 total toys).
By simply joining generationOn & making a pledge to service, kids will not only become a part of a generation of service but also bring play to children in need this holiday season. This is a wonderful opportunity for children to give back during the holidays.
generationOn is the newly-created youth service division of the Points of Light Institute and the largest youth volunteer action organization in the nation. generationOn brings the leading youth service organizations and programs under one umbrella and includes more than 30 programs, 1,800 Kids Care Clubs and thousands of schools that engage more than two million young people in all 50 states and internationally.
For more information please visit: www.generationOn.org