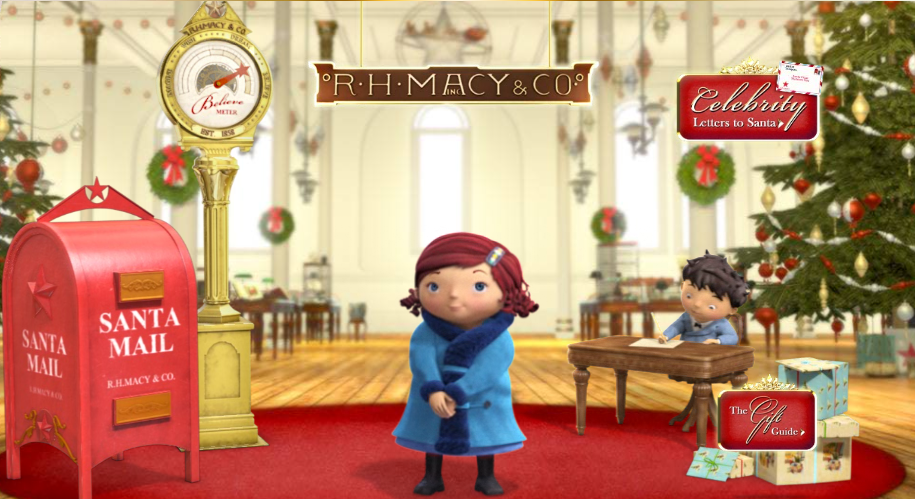 Macy's has been very busy this season bringing lots of great things to their customers, which is why we are sharing the recent launch of their annual Believe campaign. This is the 3rd year Macy's is launching this holiday effort and we thought you might be interested.
Once again Macy's invites believers of all ages to drop off letters to Santa at their local Macy's. For each letter received, Macy's will donate $1 to the *Make-A-Wish Foundation*, up to $1 million. However, building off the great spirit of Believe, Macy's is also giving Facebook fans the chance to earn an additional $250K for the Make-A-Wish Foundation! Based on the *Yes, Virginia* Christmas special, fans who play and win the Believe Challenge game on Facebook will earn another $1 donation.
That's just the beginning of this great holiday program. You can find some familiar favorites and new additions this year – including the re-airing of the animated special *"Yes, Virginia", *the *National Santa Tour* and the *Believe Sitelet* complete with letter making tools and activity kits.
So far over 700,000 letters have been received as of this writing.
Have fun for a great cause!