Most of us have graduated from high school, only a small percentage do not. It is also a very small percentage of people who accomplish something extraordinary before high school graduation. It requires a lot of support and much confidence to do something extraordinary, which is exactly how Robert Pierre has got to where he is today, the day before his high school graduation.
Robert Pierre is an 18 year old from the Orlando, Florida area. Robert recently finished recording vocals for his new CD and is currently rehearsing for his summer festival performances. Tomorrow he will attend his high school graduation. Cool, eh?
Robert is like any teen and enjoys a myriad of activities, he likes the obvious music, and sports but especially basketball. Take a look at this humorous video of Robert and his friends taking some "trick" basketball shots around the pool. (Ha! 🙂 ) Can't wait to share the video with my husband, as he is a basketball player and will appreciate the antics of Robert and his friends. Update: My husband liked it, as I knew he would! 😉
I listened to four of Robert's new songs and really liked them. Actually our whole family enjoyed them. I surprised my oldest by playing them without telling her about Robert Pierre and she meandered in my office to ask me who was singing! Love doing that!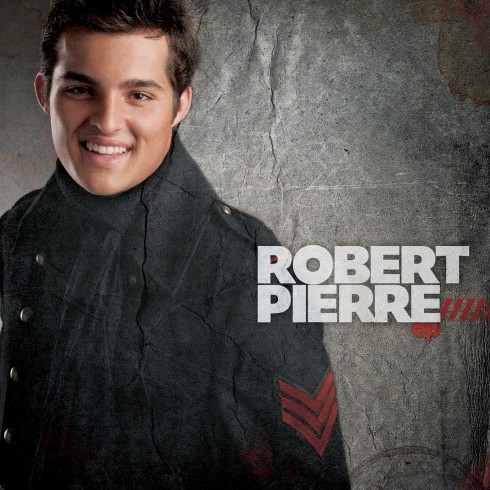 If you like contemporary Christian music, you will like Robert's too. He has a rich, deep tone and I love the lyrics of his songs.
You have the opportunity to listen to the same four songs I did. Just visit https://www.noisetrade.com/robertpierre#
Once on NoiseTrade, you simply click the Robert Pierre EP image to open the online player. You will see the 4 songs available for your listening pleasure: (simply click on the song you'd like to listen too).
If you're interested, you may also take a look at the song lyrics to these songs by clicking any of these links:
1. Jesus: http://www.songlyrics.com/robert-pierre/jesus-lyrics/
2. You Hold Me Now: http://www.songlyrics.com/robert-pierre/you-hold-me-now-lyrics/
3. Breaking My Heart: http://www.songlyrics.com/robert-pierre/breaking-my-heart-lyrics/
4. Identity: http://www.songlyrics.com/robert-pierre/identity-lyrics/
Robert Pierre Mini BIO
Robert Pierre is an 18-year-old with a big voice and an even bigger heart; a talented musician and a singer-songwriter who has managed to juggle a music career with his high school honors course work. In seventh grade, Robert had a life changing event. It was at that time that Robert committed his talents to the glory of God alone.
Robert has already released two nationally distributed records, with three singles hitting the Billboard Christian AC Top 50 hit list. In addition to performing at summer festivals, Christian fund raisers, teen camps, youth groups and schools, Robert has toured nationally
with the junior high "Believe" Tour, the inaugural "iShine" Tour and the nation's largest Christian tour "Winter Jam 2010." This last year, he has spent his time writing and recording his third record, titled "I'm All In," which is representative of Robert's passion for not only talking about his Christian faith, but living sold out for Christ. The project has been co-written and produced by award winning songwriters and producers Matt Bronleewe and Jason Ingram.
Robert not only sings on this album, but wrote on 10 out of 11 songs, played guitar for the recording, and sang back up vocals.
You may visit Robert's Facebook page: http://www.facebook.com/RobertPierreMusic