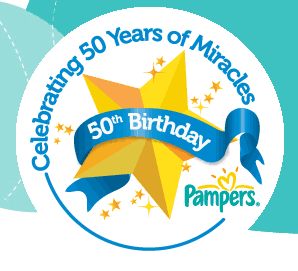 The 7th Chamber and Pampers are launching a new campaign called "For every little miracle." The campaign launched in conjunction with the Pamper's 50th birthday. It reflects Pampers philosophy that no matter who they are, and how they come into the world – every baby is a little miracle.
Pampers goal is to celebrate and support every baby.This campaign pays tribute to the tremendous cultural shift in the notions of traditional family and the road to parenthood that's taken place over the last five decades. Pampers has recently launched a 60 second commercial, which you can watch below-
For more information about Pampers and other elements of this campaign, please visit www.facebook.com/Pampers or their Youtube Chanel.