Summer is here and I think we can forget about any real spring here in Chicago, at least until Friday and Saturday when it is suppose to get back down into the 60s. For the time being though, hot and humid weather is forcing us into summer activities like, playing in the garden hose, swimming, having water fights, planning water balloon fights, drinking iced lemonade and eating homemade popsicles – anything to do with staying cool!
Most of our children love the water and love to swim, as each of them are at different places in their ability to swim. In light of the fact that our thoughts have been turned towards summer, swimming and swimwear, we came across some Funky Fringe Cover-Ups at 77Kids by american eagle. These look light weight and would be the perfect bathing suit/beach cover up for your young fashionistas.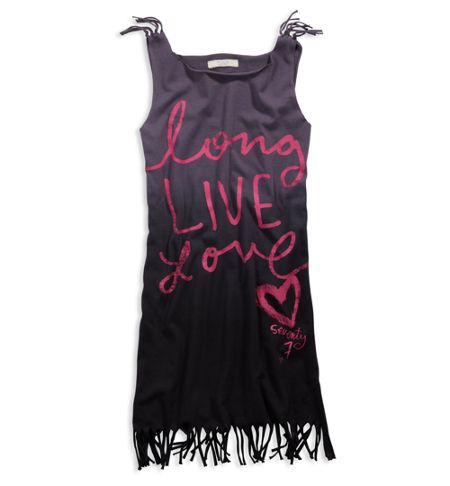 77kids Fringy Beach Cover-Up is available at 77kids for $19.50 in black and pink.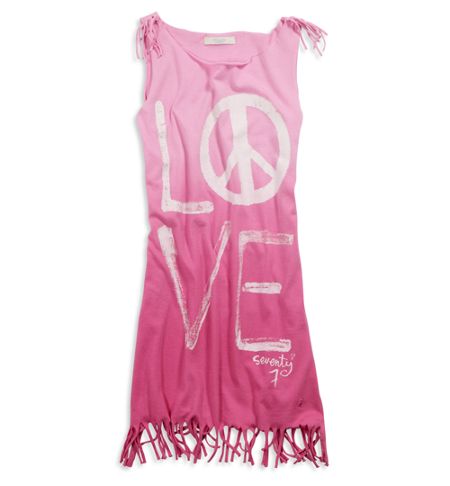 As you already know…..
77kids offers affordable, functional fashions for babies and graders alike, little77 and 77kids offer on-trend pieces that allow children to sensibly find their sense of style. Celebrity kids who are fans of 77kids by american eagle include Mason Disick, Harlow Richie Madden, Honor Marie Warren and Ella Wahlberg, among others.