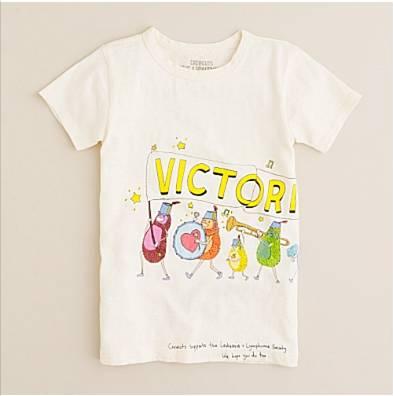 This adorable, supersoft cotton children's tee rallies support for the Leukemia and Lymphoma Society (LLS), a nonprofit organization dedicated to helping those with blood cancers live longer, happier lives.
The inspiration for this tee comes from a two year old who suffered from Leukemia. Unfortunately, he sadly lost his battle with leukemia last year. His life was cut too short and in return, his mother participates in LLS's annual Light The Night Walks to pay tribute to her son.
100% of the proceeds from the shirt will benefit LLS, which will help cancer patients be "victorious" over the disease! The limited-edition Victorious tee is available nationwide in-stores and online (shipping cost waived) for $25.
For more information please visit- jcrew.com