It's summer time! And maybe your little pirates and sailors are looking for some fun (yet affordable) nautically-themed and pirate-themed items! Whether it's bath time, playtime, or if mom's looking to give a bedroom a maritime vibe, Company Kids' seafaring style is at full sail!
Sailboat Rods & Holdbacks: $29-$52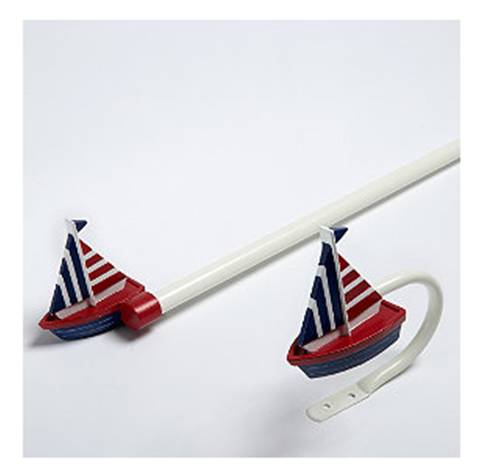 Smooth sailing style. Company Kids' curtain rods and holdbacks are topped with seaworthy sailboats that float against the sunlight for window treatments that sparkle with nautical flair. Add these curtain rods and holdbacks to your child's room and create a window that's ready to set sail from daytime to bedtime.
Stripe Rod Pocket Curtain Panel: $39-$59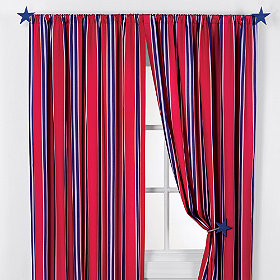 Stylish drapes for bedrooms of all stripes! Our versatile window panels coordinate perfectly with all of our bedding collections, providing the perfect finishing touch for your child's room. These cotton drapes are striped in red, white and blue, specially lined to help keep sunlight at bay.
Striped Blue Ball Rods Rods & Holdbacks: $29-$52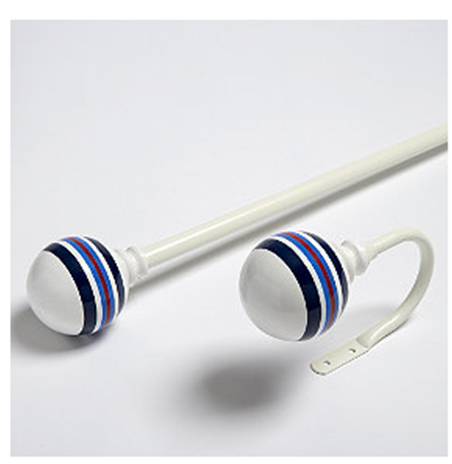 Hanging 'round. Our curtain rods and holdbacks are topped with preppy striped spheres that pop sunlight for a window treatment that fits beautifully in any boys' room. Add these curtain rods and holdbacks to the window and create a look that's sure to be the star of your child's bedroom décor.
Hooded Towel – Pirate or Mermaid – $32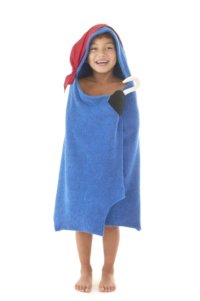 Kids will sail right into these hooded towels. Made from soft, absorbent cotton, these towels keep them warm and cozy. Little ones will look forward to bath time—all the time—with a hooded towel that's so much fun!
Melissa & Doug® Role Play – Pirate – $35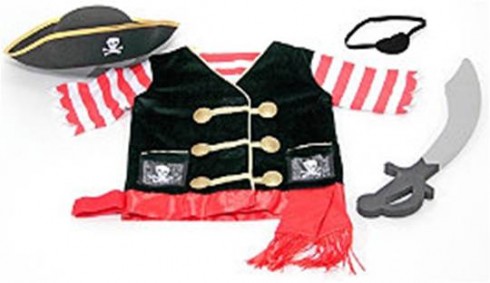 "Let's pretend" is more fun than ever with these creative kids' costumes and accessories! Not just for Halloween, these playful costumes allow them to use their creativity year-round. Each outfit comes with a nametag so kids can personalize it with their own name. Choose from a chef, pirate, firefighter and other fun characters your kids will love.
Mermaid Shimmer Percale Bedding – $32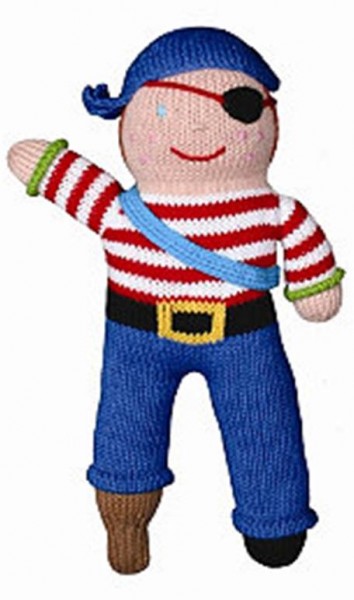 An underwater fantasy come true. Watercolor dreams full of colorful fish and beautiful mermaids come to life on this magical bedding, revealing an entire undersea world for everyone to see. She'll drift off every night in the softness of this 200-thread count cotton bedding, completely cozy and carefree.
Zubels Stuffed Doll – Mermaid or Pirate – $24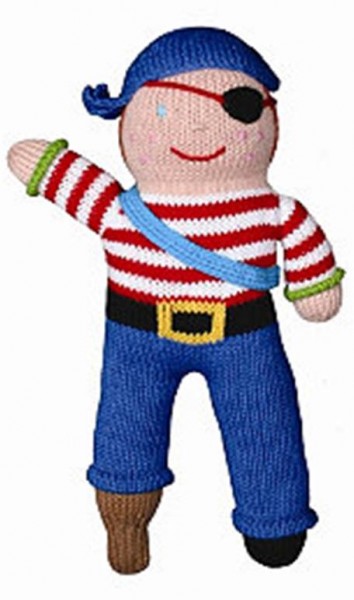 Fun and friendly, these handmade dolls will be cherished immediately. Happy faces and cute costumes combine to give these hand-knit toys their unique, imagination-inspiring design.
Pirate Hanging Letters – $10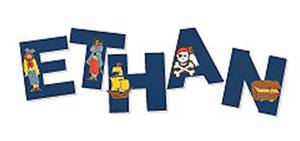 Brightly-colored, 3-D letters spell f-u-n for any bedroom! Each letter is finished with a non-toxic paint. 6½"L x ¼"D x 8″H. Available in letters A–Z.
Personalized Mermaid Canvas Wall Art – $55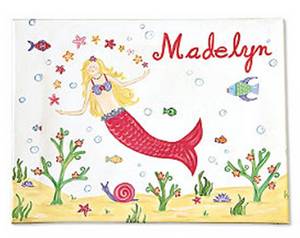 Whimsy under the sea. Hand-painted with your child's name in graceful script, this personalized wall art is printed on cotton canvas with a vibrant and playful scene from the ocean deep. Add a personal touch to her bedroom décor with beautiful mermaid wall art designed just for her!