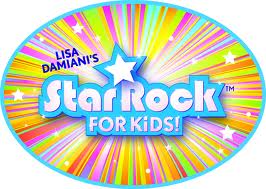 Summer is in full swing and since most parents are on the go, listening to the same kid-friendly CD's over and over can become especially dull for everyone in the car. Which is why Star Rock for Kids is a great cd that will keep kids entertained while listening to hit songs from classic oldies to contemporary hits.
The CD offers a wide variety of hits that will keep kids entertained and adults singing along to songs they know and love.
* "You Make me Feel So Young"- Frank Sinatra: Nothing could be cuter than your kids crooning some Old Blue Eyes in the backseat.
* "I Will Survive"- Gloria Gaynor: Teach your kids young about the song that lives on as the heartbreak power song.
* "Glamorous"- Fergie: Strike a pose while singing with the kids about all that is fabulous.
* "Everytime We Touch"- Cascada: Dancing to this song will tire out even the most energetic of backseat travelers.
The CD includes fourteen more song tracks that can encourage the kicking of the back your seat into rhythmic taps to music you enjoy. The CD's are sold online, and will be found in retailers such as Target, Best Buy, Walmart and more.