Thirstiesâ"¢, a popular cloth diaper manufacturer, has launched its latest cloth diaper print design exclusively through leading online cloth diapering retailer and resource, DiaperShops.com!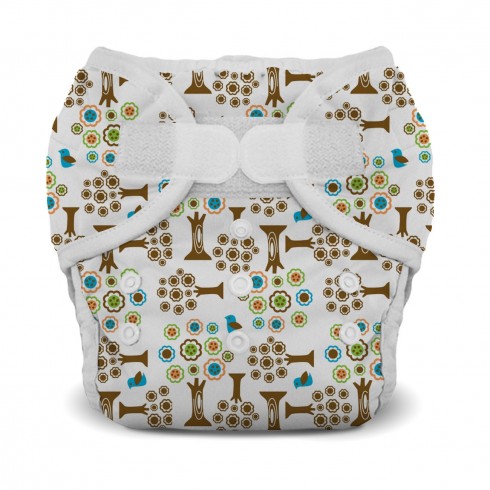 AND they came out with a NEW limited-edition print! It's called the "Family Tree" cloth diaper. It is embellished with beautifully designed abstract trees that are adorned with colorful leaves and flowers.
Bobbi-Jean Palmer, the co-owner of DiaperShops.com, says she thinks moms are going to go crazy for this design. "Thirstiesâ"¢ has come out with this sophisticated design that will surly satisfy any fashionista's cloth diapering craving for colorful and whimsical cloth diapers," she says. "We know our customers are some of the best cloth diaper connoisseurs around and that they will be clamoring to own this limited-edition print."
The Thirstiesâ"¢ Duo Wrap Diaper Cover retails for $12.75 and the Thirstiesâ"¢ Duo Diaper retails for $19.50. Both the cover and the diaper come in sizes 1 and 2 and in both aplix and snap closure options.
The Family Tree cloth diaper and diaper cover from Thirstiesâ"¢ is just one of many exclusive diaper prints and colors that have become available only at DiaperShops.com, while supplies last.