Mother's Day is just around the corner and an awesome gift idea for moms is Zoubaby Boots. These boots where designed with the practical yet hip mom in mind since even the most organized of moms can't control the weather.
We simply adore that someone has come up with a fashionable boot that is practical enough to be worn at home or on the go.
Zoubaby boots are available in both women's and children's sizes, so a distinctive yet practical footwear style can beworn by both moms and our little ones.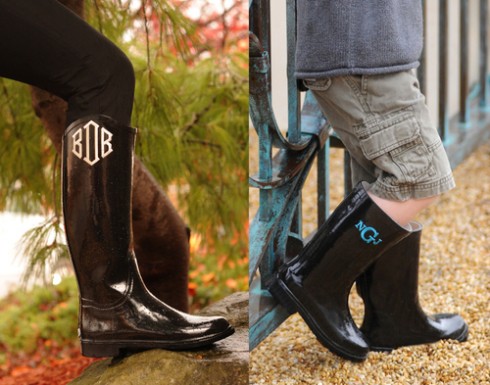 For a new twist on a rainy day staple, Zoubaby boots are personalized so that you can enjoy a look that is uniquely yours. With four monogram styles and eight colors there are myriad ways to create a look of your very own.
From now until Mother's Day — in honor of moms everywhere — Zoubaby is offering a special 20 percent discount off all purchases. To order a pair (or two) of boots in time for Mother's Day, simply log on to www.zoubaby.com and use the promotion code: MOMS20.