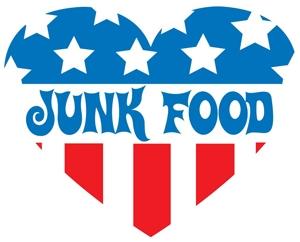 Junk Food is one of our favorite brands of kids clothing and we are also all over Gap this year so of course we are naturally thrilled that they are collaborating in an all new collection.
This new summer super adorable "Superhero" collection includes all the must-haves for summer- beach towels, tanks, board shorts, flip flops, t-shirts, backpacks and more!
Junk Food is known for its soft, comfy fabrics and witty art, make them a favorite with parents and kids alike. We love all the funky vintage designs and the cuteness factor that every product conveys. Parents love Junk Food because it is fashion forward while still being appropriate for kids of all ages.
It is also a favorite among celebrity kids, including Leni Klum and the Jolie-Pitts. Apparently we aren't the only ones that love everything that Junk Food offers!
The new collection is as adorable as always we think and we expect that little Pax or Leni Klum will be spotted in it very soon! We can't wait for the launch of this collection and are stoked for all the new designs.
For more information or to purchase please visit- www.junkfoodclothing.com