Hiking is an activity that can be done at any level of fitness, and as such can be enjoyed by the whole family with a minimal amount of preparation; the most important aspect is finding the right location for your level of experience.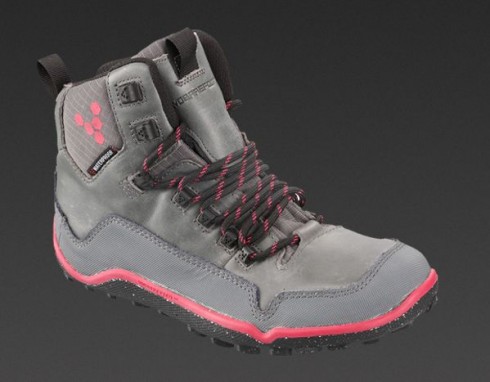 Children are growing all the time, and as such hiking boots or shoes will probably only last for about a year, so price is a consideration. Look at the quality of your footwear choices, though, even if the shoes will be outgrown soon, cheap shoes might be more hassle than they are worth. Aside from that, however, how the footwear fits and how well the child can walk for long distances is the main thing to keep in mind. If your child is going to be traveling over rocks and roots on the trail, the soles should have a good amount of traction. Smooth soles will make your child unstable and your day in the great outdoors will be miserable for everyone. When you and your child make the trip to purchase the correct shoes, have them wear the socks and clothes that they will be wearing on the hiking trip.
Another major consideration is whether or not the child will wear the shoes/boots. Spending good money on a sturdy pair for hiking only to find the child refuses to wear them will make everyone sad. Letting the child choose their own shoes is a good first step towards heading this off. Giving the child some choices among the options you have researched is a good start. The support that hiking footwear gives the foot might be off-putting to children, so some trial runs at home will help the child get used to wearing them. Lastly, making sure the child understands that proper footwear is mandatory for attending the hiking trip should help.
Join theclymb.com to get all the gear you need at up to 70% off retail price! I just joined and I am amazed at what a huge selection they have. Can't wait to get some new hiking boots…