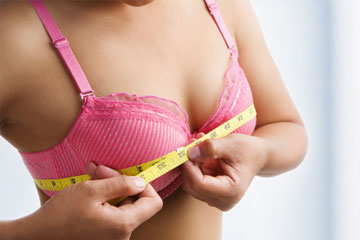 Choosing the right nursing bra for you can be hard. There are so many options out there and finding what is best for you can turn into a massive challenge.
To start with, you'll need at least three nursing bras. Any less and you'll find yourself in a mad scramble when you inevitably get behind in laundry.
Remember to consider cotton as a first bra choice as it's more breathable for your skin, comfort is a huge factor in buying nursing bras. Tight straps and wires, will block your milk ducts and turn nursing into a hassle. Tight bras will also make you very uncomfortable and feeling as though you're locked in a straight jacket. Since your breasts are going to get bigger with increased milk production, your cup size will be at least one size bigger.
Bra cups should be easy to open with one hand since you'll be holding a baby and attempting to be discreet if you are feeding in public, don't buy something that doesn't fit right or doesn't seem like it would enhance your nursing experience. Whether you buy online or in store remember to measure yourself correctly so you'll get a perfect fit.
All of your bras should be comfortable, stylish, and make you feel great. Whatever you choose, don't forget that comfort sometimes comes above style, but don't settle for plain white bras when there are plenty of fashionable nursing bra options out there!