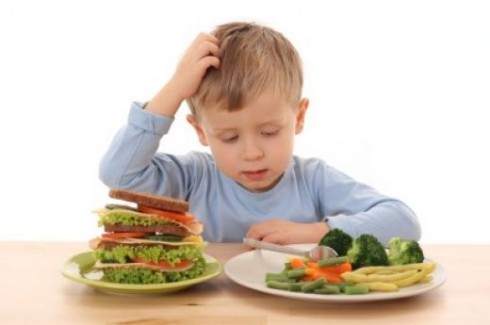 I'm sure most of us have resolutions to eat healthier in this new year, and here are five ways to help keep that resolution.
Cut back on the sugar- This might be a no brainier, but cutting back on the sugar that you eat and keep in the house will not only; improve your mood swings, cut back on how hyperactive your kids are, but also help to slim your waistline! For your daily sugar fix try eating fresh berries or greek honey yogurt.
Eat more veggies- Not only do they boost your immune system, but incorporating fresh vegetables into your diet often makes it alot more tasty! Throw onions and peppers into eggs, kale leaves on top of pizza, and broccoli with pasta helps to improve the flavor by a long shot.
Grains are out- Well, according to most health gurus that is. While growing kids need lots of whole grains, we adults would benefit from giving our bodies a break from all the bread products. Instead try eating gluten free for a few weeks or so just to see if you have more energy. And don't worry about not having any options, almost every store has a yummy selection of gluten free items.
Try eating out less-Â Your bank account isn't the only thing that will thank you here. Your body will too. Make meals ahead of time and freeze them so instead of running out for take out, you can just pull them out of the freezer in the morning and put them in the oven at night. Of course, not everyone's schedule allows for this, but if you're already making dinner for the family why not double the portions and freeze the second lasagna?
Drink less caffeine- Â While there is a huge amount of conflict on this issue, drinking less caffeine can help to improve your sleep schedule which in turn, will allow you to be well rested for your busy days.
How are you trying to eat healthier this year?