Skip Hop, the maker of baby products for busy parents on the go, has expanded their diaper bag line once again! The newest member of the Skip Hop family is the Forma pack & go diaper tote.
Priced at an affordable seventy dollars, Skip Hop designed this bag based off of the suggestions that parents sent their way. Hence, this is the most functional and fashionable baby bag from Skip Hop yet!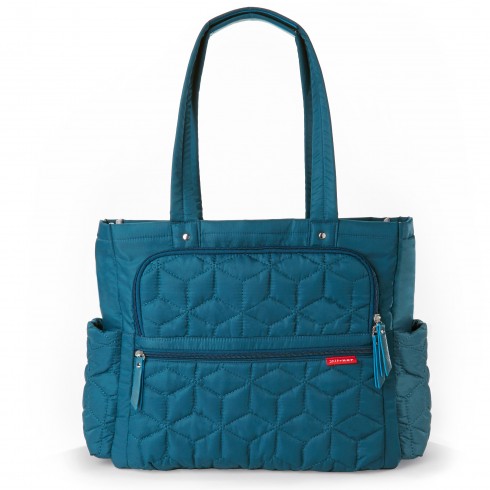 The Forma bag comes with two packing cubes and 11 pockets to keep everything organized. It also comes with a cushioned changing pad and features lightweight fabric and quilted details. The color choices are currently a lovely peacock and the every fashionable black.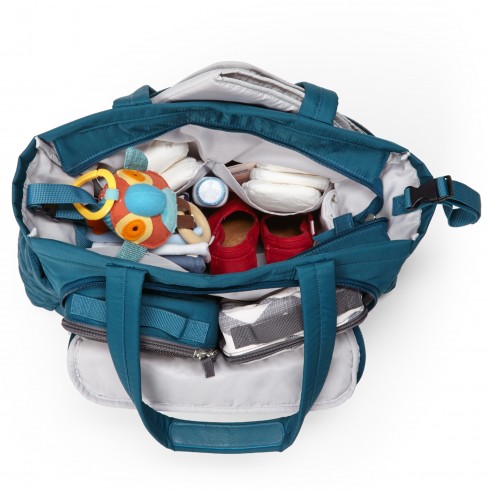 For busy parents who are always on the run, the Forma is a life saver. With all the space and organizational options, you can keep everything from the newborn's diapers to the toddlers sippy cups organized and all in once place. And of course, moms will love the quilted accents that really make this diaper bag stand apart from all the rest.
You can find Skip Hop diaper bags at skiphop.com and see a list of other top diaper bags here.