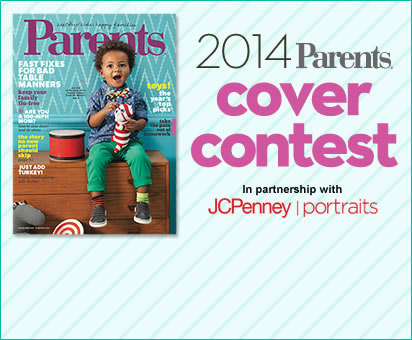 Do you have a little superstar in the making? If you answered yes, then the new contest from Parents Magazine and JCPenney is just in time!
JCPenney is offering a FREE sitting fee, free digital image, and free 8×10 portrait. Parents can use the free digital image of their child to enter the Parents Magazine Cover contest! You can pick up your coupon for a free photo session here.
The winner of the cover contest will be featured on a future cover of Parents Magazine and ALL finalists will be flown to New York City with their parents for a professional cover shoot!!!

To enter, all you have to do is submit photos of your child on Parents Magazine's Facebook page. The contest began in March and runs until June, 21st 2014.
We're so excited for this great contest! Who wouldn't want the chance to have their little darling featured on the biggest parenting magazine worldwide? For complete contest rules, visit www.parents.com/covercontest.