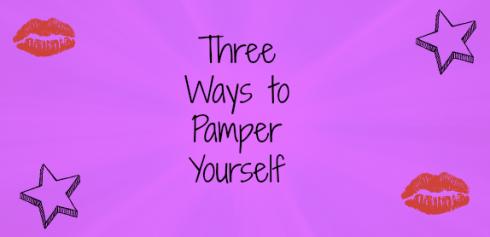 Every mom knows that getting time to yourself is a rare, and even non-existent occurrence. We also know that without having some alone time, or even a few seconds to pamper yourself, you might as well be going crazy.
The next time your kids are shrieking and running through the house, sit them down in front of PBS for twenty minutes and take the alone time to just breathe. If pampering yourself isn't your thing, go for a run on the treadmill or read for ten minutes. You won't regret taking the time to relax and de-stress.
Paint your nails- A cute manicure can help distract from all the laundry piled up over your sofa, and give you something to look at that actually stays nice. For a few days at least.
Do your makeup- This might seem pointless when sticky little hands will be mussing it up five seconds later, but taking the time to make yourself feel pretty and doing something with your hair, will definitely help improve a bad day.
Have a cup of tea-Â Tea is naturally proven to cut back on your stress levels, and having a hot (or iced) cup of tea for five minutes while the kids watch TV, is a great way to relax. If tea isn't your thing, have coffee instead.
How do you take a break and pamper yourself?