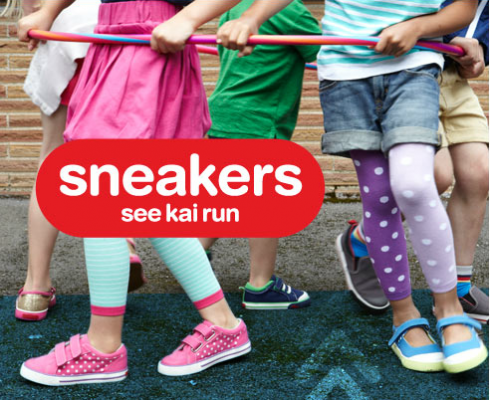 See Kai Run, the popular shoe brand for children, has launched an all new line of sneakers specifically designed with little feet in mind! This new collection has combined all of the elements that parents love in the See Kai Run brand. From the lightweight style to the comfortable soles and bright colors, we're completely in love with this line of sneakers!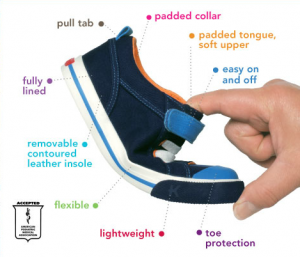 The thing about See Kai Run, is that unlike other shoe brands, their shoes are healthy for kids. Fully lined, they provide a comfortable shoe that even the fussiest children will love. The mixed materials provide ultimate breathe ability for your child's feet, and the removable insoles promote a healthy foot climate that reduces the risk of the sneakers becoming stinky and smelly.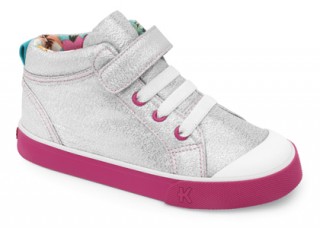 Out of the entire line, our favorite from the girl's collection is the Mykah. These silver high tops are perfect for spring, and offer a glittery alternative to the typical boring sneakers. Your princess will love these sparkly shoes with the pink accents.
To see the entire collection, visit Seekairun.com