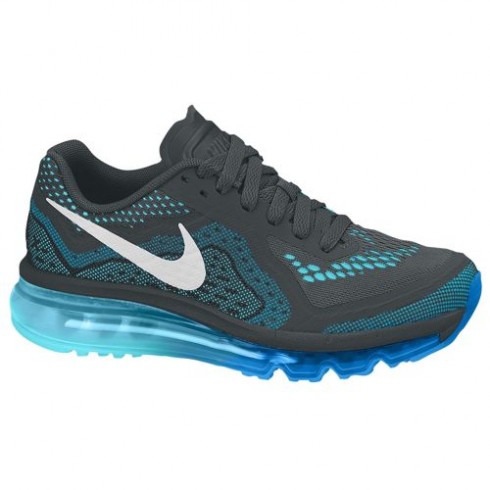 *We are featuring the Air Max Boys Grade School shoe.
It's that time of year again, where everyone is trying to get the one cent glue sticks in Walmart while finding the most comfortable, and versatile shoes for school. With eight kids, you can imagine the amount of shoes we go through around here. The one brand that never fails to let us down is Nike.
The Air Max 2014 is the perfect back to school shoe. With air cushioned comfort and durable soles, the flexible grooves allow for smooth walking and the supportive foam keeps your child walking straight and tall. The rubber is made to deliver exceptional traction as your child walks the halls of school and runs around the school yard.
Nike designed the Air Max with active kids in mind who need sturdy, functional shoes that allow them to be on their feet all day.
On another positive note, chunky sneakers are in right now and the wide variety of colors that are available to purchase the Air Max in will appeal to not only kids, but parents too!
To find different styles of the Air Max as well as baby and toddler Nike shoes, visit Footlocker.com