Christmas is coming and with it comes the need for Christmas sweaters for the joyous day every little one is awaiting. From classical to cheeky, we've found the cutest Christmas sweaters for the kidlets.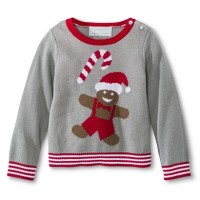 Infant Gingerbread Man Sweater ($21.99) This warm and fluffy gingerbread sweater for infants and toddlers, couldn't be more perfect for Christmas Eve.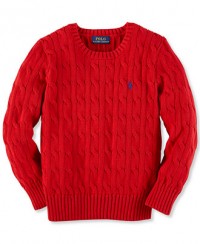 Ralph Lauren Cable Knit Sweater for Boys ($49.50) This classic cable knit sweater from Ralph Lauren will make your little man look oh-so ready for the holidays.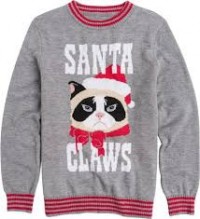 Santa Claws Sweater ($44.95) This cheeky sweater will look good on either boys or girls. Not to mention, little fans of grumpy cat will fall in love with it at first sight.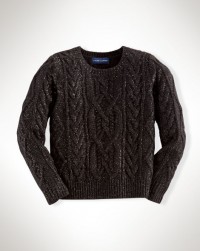 Ralph Lauren Girls Metallic Pull Over ($115.00) This metallic pull over looks perfect with a dainty skirt and tights.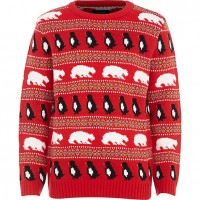 Polar Bear and Penguin Sweater ($32.00) This adorable polar bear and penguin sweater is more than perfect for Christmas day. Pair it with a pair of khaki pants or a white skirt to complete the outfit.
Which Christmas sweater from this collection is your favorite?