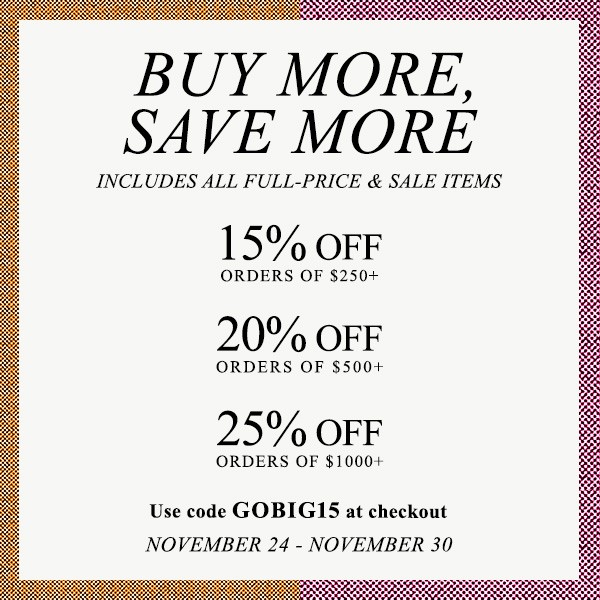 Shopbop BUY MORE SAVE MORE Sales Event
Starts TODAY!
Grab a hot cup of cider and get ready to shop the biggest sale event of the year on Shopbop.com!
Click here to shop and don't forget to use the coupon code GOBIG15 when you checkout on Shopbop.com.
I personally prefer shopping online because I hate trucking 3 kids out into public, the crowds, the long lines and don't even get me started on the germs! Ugh. When I shop online, I can do it anytime of day, search and find exactly what I need without searching every isle. It's just so much easier.
Forget all of that nonsense! Get a huge chunk of your Christmas shopping done online during Shopbop's SPEND MORE SAVE MORE sales event. Get a few friends or family members in on the action to make a big group purchase so you can save the most amount of money.
Shopbop Buy More Save More
Spend $250+ Save 15%
Spend $500+ Save 20%
Spend $1000+ Save 25%
With Code: GOBIG15

The big sale starts today at 7:00am EASTERN TIME Tuesday, November 24th
and it will end at 2:59pm EASTERN TIME on November 30th, 2015.
Like all great sales, some brand exclusion may apply. Please check items before checking out to make sure they are not excluded from the sale. Such information will be displayed on individual item page stating that they are excluded from sale and do not qualify for discount. Please click here for more details.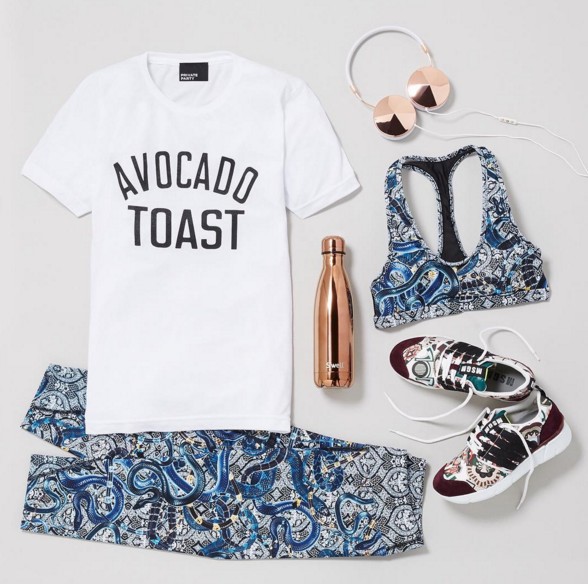 Don't forget to get yourself a little treat too! This Avocado Toast tee shirt is the perfect addition to your workout ensemble.
Remember if you have an Amazon Prime membership, you can enjoy the FREE 2-Day Shipping Prime benefits on your purchase with Shopbop & East Dane too! Click the banner below for details…