The HUGE Shopbop Sale Event of the Season has been unexpectedly extended!!
That's right ladies, this is not a drill.
You can now shop the huge Shopbop sale until 11:59pm PST 4/16!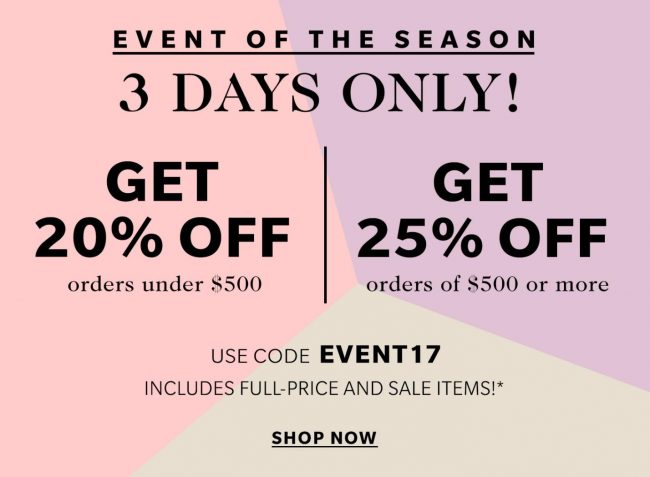 Hold the phone, drop everything. You get TWO more full days to save up to 25% off your order on Shopbop.com!
Head on over there, fill up your cart and use coupon code EVENT17 to get a whopping 20% off your order up to $500 or and unheard of 25% off your order of $500+.
As if savings like this weren't already amazing enough, this coupon code will work on both full price AND sale items! So go ahead and shop to your heart's delight! Don't hold back, this is your big chance to grab all those spring trends you've been dying to try. Be sure to check out the brand and item exclusions here before you checkout though!
I can't wait to get my hands on some of these spring trends! Here are a few of my favorites…
So Cal Style

Americana

Tailor Made

New Romantics

Embellished Shoes