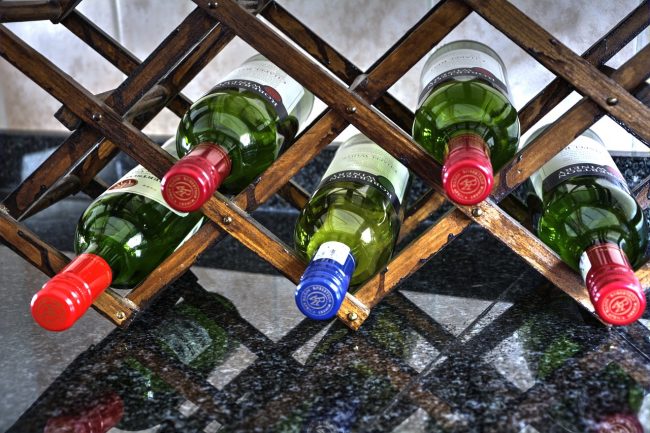 It's that time of year again when a lot of us want to give our homes a little update. You've done your spring cleaning, but for one reason or another, you just aren't happy with the appearance of an area of your home, such as the kitchen, for instance. If you're looking around your kitchen and dislike the space instead of loving it, then it's more definitely time for an update.
When it comes to updating our kitchens, a lot of us put it off because of the cost that we associate with it. However, if you are prepared to use salvaged items, work with what you already have, and get creative, then you can trim your spending and work with a small budget. Believe it or not, it is doable; it's just a case of learning to see the potential that upcycling offers. To help you get more creative with your kitchen, here are six upcycling ideas:
1. Revamp your kitchen cupboards with contact paper
While you could opt to paint or varnish your old kitchen cupboards, for a brighter and more unique look consider using contact paper. Pick a contact paper design that fits the style and color scheme of your kitchen and cover your cupboards with it. Think of it like adding an accent wall to the space; only the accent is on your cupboards. Just make sure to apply a sealant over the paper to stop steam and stains from causing problems.
2. Incorporate reclaimed wood
Head to your local junk yard and you are sure to find some reclaimed wood that is going cheap. Pick out a few pieces and turn them into new pieces of furniture for your kitchen. Building a kitchen table or an island for your kitchen is actually much easier than you would think. There are plenty of simple tutorials online that you can use as other great ideas for using reclaimed material at the bottom of this page.
3. Use offcuts
Got any offcuts lying around? Old pieces of metal piping? Old chunks of wood? Whatever offcuts you have, the chances are that you can reuse them in your kitchen, it's just a case of working out how. Say you have some old metal piping and some wood, you could turn the piping into unique shelf brackets and the wood into shelving. This would give the space a quirky industrial vibe. Get creative with your offcuts, and there's no limit to what you can do.
4. Opt for industrial features
Talking of industrial vibes, consider opting to incorporate industrial features into your kitchen. If you want to make the most of the junk yard, going industrial is the answer as you are sure to be able to find plenty of suitable pieces. From old factory lighting to vintage metal chairs, most junk yards are packed with old industrial pieces that are perfect for adding a little uniqueness to your upcycled kitchen. This wine rack is a great example of how creative you can be with upcycling industrial materials.
5. Repurpose old crates
Got some old wooden crates lying around? Don't chuck them out, instead repurpose them. A lot of people don't realize the potential that old crates have for offering unique storage space, such as shelving, for instance. They can be hung on the wall as shelving, stacked up to make a large unit, or even turned upside down and used as cute, quirky seats, all it takes is a little sanding and a coat of paint or varnish.
6. Transform your splashback
Bored of your old kitchen splashback but don't want to pay out for a pricey new one? How about going DIY with it instead and creating a backsplash that's more unique? One option for this is using corks to create a wood-look splashback – all it takes is lots of corks and some glue, and you can create a splashback that's different to anything you've seen before. There are lots of upcycled spashback ideas here.
Believe it or not, upcycling your kitchen is much easier than you would think, it's just a case of being willing to get creative, that's all.