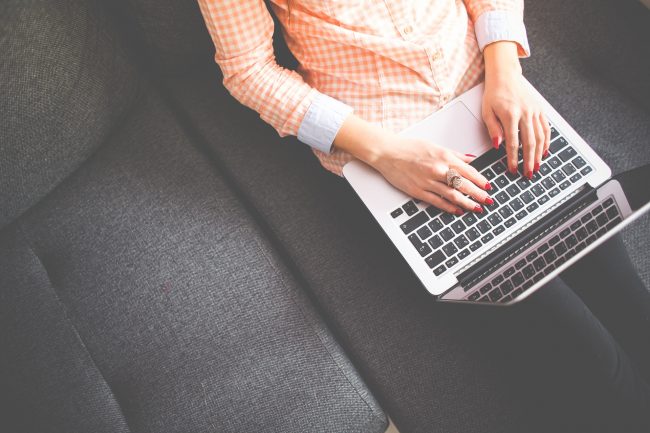 While back-to-school may dredge up pictures of harried parents rushing their children through the store to gather up last minute supplies of crayons and glue sticks, back-to-school today often means online classes, business people purchasing huge textbooks and moms dropping their children off at grandma's house while they head to a late-night college class. Women, including mothers, are heading back to school in droves. Some are heading to college for the first time for a bachelor's degree while others are seeking to continue their higher education with a master's degree or doctorate. Because going back to school as a mom can be a stressful experience, here are four strategies to make the adjustment successful.
Consider Online Courses
University online courses can make a world of difference in how much time mothers have at home to spend with their children and significant others. Online courses provide moms with plenty of options, such as how many courses they want to take at once, when they want to view the lecture and when they can turn in assignments. This setup allows moms to continue being involved in their children's extracurricular activities, going to work during the day or caring for their children at home. Moreover, online classes are generally much cheaper than in-person classes are because the cost for on-campus materials is lessened. Many traditional universities, such as Utah State, offer plenty of online classes.
Work at a Different Pace
Moms do not have to feel that they must get two-year or four-year degrees. Instead, there are plenty of options these days that can speed up or slow down the process for moms who want their degree quickly or who prefer to work slowly and spend more time with their families. Some degree options include 18-month programs, one-course-at-a-time options and semester-off possibilities. These allow moms to work around their busy schedules and find timelines that work for them.
Get a Solid Support System
While single moms and moms who are living in new cities can certainly earn a college degree successfully, a solid support system can really help. A spouse can help pick up some of the extra workload at the house and with the kids, and grandparents can be brought into the plan to babysit and take children to extracurricular events. Moms may also want to line up close friends, moms of their children's friends and even neighbors who are able to help on short notice.
Create Realistic Goals
Earning a degree as an adult is a huge goal that will take patience, energy and hard work. Moms may not feel as if they have it all together all the time. They may feel disorganized and too busy for events with their children. They may need to let some cleaning tasks go in their homes or may need to depend on some convenience foods occasionally instead of serving home-cooked meals every night. Moms can remember that there is grace for this season of life and that it really only is a season that they will pass through quickly. The time spent going back to school is short, and families would be willing to make a few lifestyle and schedule changes to accommodate.
Colleges have seen small growth in the numbers of students under the age of 25 who are enrolling yet are seeing growth of 23% in individuals over the age of 25 who are enrolling. This is an excellent time for moms to head back to school for degrees that will help them further their careers or develop new careers. Colleges and universities are increasingly developing programs that appeal to busy adults and that allow moms to study on campus, at home and even on mobile devices.