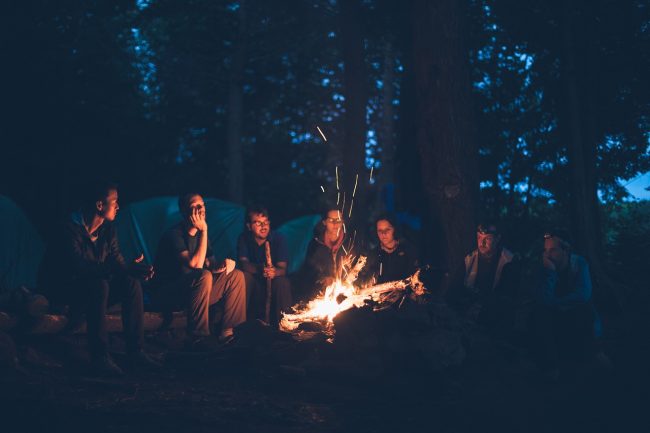 With summer in full swing, nothing is more fun than going out with the whole family to enjoy activities that everyone can participate in, but for many families, the trick is finding activities that are enjoyable for adults and children alike. Here are four great activities that the entire family can enjoy on your next family excursion.
Go Camping
One of the great things about camping is that no matter how old you are, there's always lots to enjoy about the experience. If your family includes young children, use the camping trip as a chance to teach them about local plants and wildlife. You can even turn it into a game, having them see how many different animals they can spot or collecting leaves from different species of plants. For older children, teens, and adults, this is an excuse to take a short hike in the woods, and the beautiful views will captivate family members of all ages. At night, older children and teens can participate in campfire cooking, and before you all tuck yourselves into sleeping bags, you can enjoy one more camping activity that's fun for all ages–stargazing.
Bowling
When the weather isn't nice enough to permit outdoor activities like camping, the bowling alley is a great choice because of the ways the game can be adapted to suit all ages. If you're playing with young children, elect to have bumpers in the lanes to avoid frustration from gutter balls. For older children and adults, you can turn the trip into a friendly tournament with or without bumpers for a fun bit of family competition. Best of all, because bowling isn't as physically strenuous as other activities, family members of all ages, sizes and physical ability can join in, from young children to grandparents.
Laser Tag
Laser tag is another classic rainy day activity that's fun no matter how old you are. Children playing for the first time will be enthralled by the flashing lights and laser guns, while older kids, teens, and adults can get more competitive. Consider playing as a team against a friend's family, or split a larger family in half for a fun cooperative and strategic experience. Because laser tag in Utah involves no actual projectiles like paintball, it's also appropriate even for young children and won't cause anyone pain or injury, which is often a turn-off even for teens and adults. Soon enough, you may find that laser tag ends up becoming a weekend family tradition.
Water Balloon Fight
On the hotter summer days, one fun way to keep cool is to turn your yard into an all-out water balloon war. Water balloons are safe for all ages and on hot days, the splash of water will feel wonderful and delight even small children. A water balloon fight can go many ways; for younger children, you might opt for a less competitive experience and simply have a free-for-all around your property, while adults and older children might enjoy the competitive experience of breaking your family into two teams. If your family has an even number of people, you can even try a partner water balloon fight, pairing adults with young children to keep things fair if your family has members of a wide variety of ages.
These are just four of the most ridiculously fun family activities that all ages can participate in, and all of these activities are also enjoyable for children and adults alike. For your next family weekend, try one of these four activities for an experience that your family will want to repeat again and again.