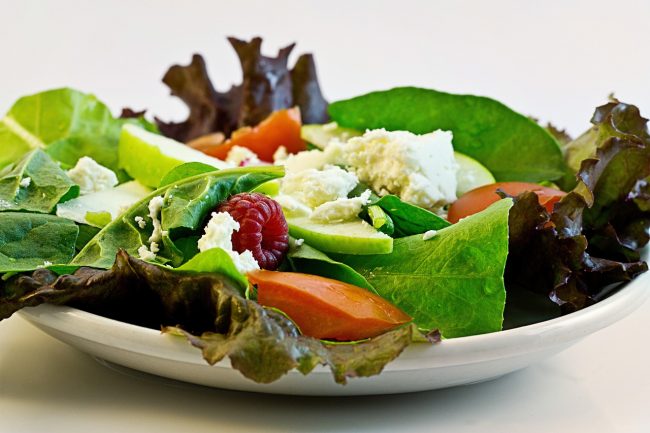 We all want to lose those extra inches or weight and cannot starve. Also, the busy schedule of yours does not allow you to go for regular gym sessions. So what do you do, resorting to diet pills is harmful and surgery has side effects and is also an expensive affair. I would agree that one should be happy and confident in their body and also love it. But it is always a matter of immense happiness when you can fit in the jeans that is a size smaller than your present ones or you can wear the skimpy outfit and show off your toned body. Reducing weight adds to your confidence levels and the best part is that reduced kilos add to the better health of yours and improves the quality of your life.
Check this article to know a few ingredients from your kitchen that help you in the battle of your weight loss. These ingredients are used by us in our daily life and have no side effects. We have been consuming these foods or herbs as a part of our daily lives and just a few changes in the way of consumption of these foods and herbs will result in the reduction of your weight.
Here is a sneak peak in the list of food and herbs that help in the reduction of weight:
1] Honey and lemon juice- We have used honey as the dressing of the desserts now the same ingredient will help us to lose weight. A glass of lukewarm water mixed with a spoon of honey and the juice of a lemon can work wonders to reduce your weight. Lemon, if used all by itself with water, can also be an effective food to reduce weight.
2] Cabbage- Cabbage is a magic ingredient when it comes to weight reduction. The tartaric acid present in the cabbage prevents the conversion of carbohydrates and sugar into fat. To achieve your ideal weight substitutes your one meal with cabbage salad and notice the difference that your scale shows.
3] Tomato- Another safe and effective way to reduce your weight is tomatoes. Consuming one or two ripe tomatoes for your breakfast for a month or two can reduce your weight tremendously.
4] Finger millets- Finger millets is an ideal home remedy for speeding up the process of weight loss. It takes a longer time to digest the finger millets and thus carbohydrates take a longer time to get absorbed. Even the consumption of this reduces your desire to eat and thereby reduces the calorie intake. Finger millet is also a very nutritional food that is rich in calcium, phosphorous, iron, Vitamin B1 and Vitamin B2.
5] Papaya- Papaya is a wonder ingredient when you are considering weight loss with the extra benefit of healthy skin. If the dinner is substituted with papaya soup will help in the reduction of your weight considerably.
6] Plum leaves or jujube- The leaves of Indian plum or jujube are a super food when talking about weight loss. Drinking the water in which these leaves have been soaked helps to reduce weight. This flavored water should be consumed for a continuous period of one month for the desired results.
7] Ginger- Ginger is also an effective weight loss ingredient. Chewing ginger or consuming ginger tea can help to fight weight issues. Grated ginger with lime juice and a pinch of salt before the meals can help in reducing weight.
8] Parsley and mint water- This is the most instant home remedy for weight reduction. In a glass of water blend the leaves of coriander and mints and consume it with a dash of lime juice and a pinch of rock salt. The toxins from your body will be flushed out leaving you a bit lighter than before.
9] Flax seeds- Flax seeds are rich in healthy fatty acids and omega 3 fatty oils. This helps to reduce the bad fat from your body and thus help in your journey of weight loss. Flax seeds also have a positive impact on your skin and can help to fight the signs of aging on your skin.
10] Yogurt– Yogurt helps in speeding up the weight reduction process. Consuming yogurt with cumin seeds on daily basis can help to fight your weight issues.
Conclusion:
If you are seriously keen on reducing your weight cut down or still better eliminate the salt and sugar intake from your diet. Drinking lukewarm water can also promote weight loss process. Consume plenty of water and other fluids to reduce your weight. Avoid processed food, fast food, soda drinks and food that are high in sugar, cheese or oil. Going for walks can also help in weight reduction.
The best thing to loose is your excess weight, so keep loosing!