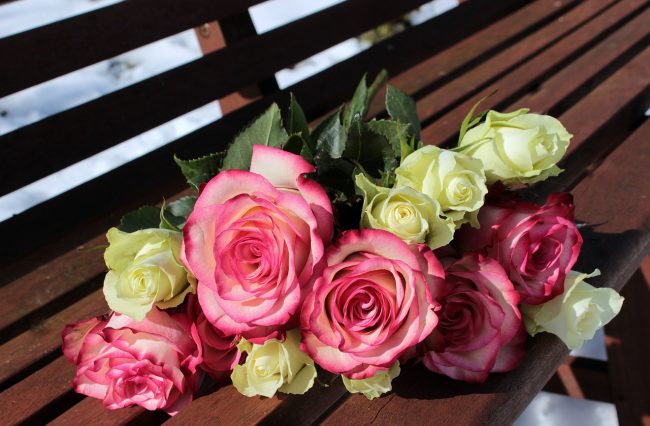 Guys traditionally think gifting flowers to be a complete waste of time, effort, and money. After all, why would anyone claim to be sane spend $50 or more on flowers that wither away in a few days? However, irrational this may seem, there are very good reasons why you should not completely discard the idea of gifting flowers to your lady love:
Flowers Will Remind Her of You in a Beautiful Way
Even the most diehard and practical guy in the world will not hesitate to admit that flowers do look quite beautiful and that virtually everybody does like beautiful things. When you gift flowers, you can be sure that you have given something that will please the recipient with their beauty and will serve to constantly remind her of your kind action even if it is just for a week. Come to think of it isn't that a major achievement?
Flowers Smell Wonderful
One of the strongest senses that we possess, smell is very closely linked to our memory and thus emotions. When you gift her flowers with a good scent, you will have ensured that she will receive a subtle reminder of your gift every time she passes by the flowers. The good feelings that this great smell generates will invariably be associated with you. Is there something more that you want your gift to do?
Flowers Can Make You Look Good and Sexy
A Rutgers University research established that women who are given flowers by men perceive them to be happy, achievers, capable, strong as well as brave. In another study, men who gifted flowers were found to be significantly sexier and more attractive, and thus more dateable. If you can change her perception about you for the better, you should really go ahead and visit a florist to have the flowers delivered to her home or even send flowers to Germany, if she has gone off on an office trip to remind her of you.
Flowers Can Elevate Her Mood
When a woman gives you the cold shoulder, the problem may actually be less with you and more with her mood for that particular time. It is well established that flowers have the capacity of being able to boost the moods of people, relieve their unspoken anxieties, and boost productivity. If you know she is going to be under extra stress, do her a favor and give her some lovely blooms to get her over the day. Alternatively, if you know that she had a bad day at the office, you can send across a lovely bouquet that shows how much you care and create a good impression alongside.
Conclusion
Most guys have a very difficult time in expressing their feelings and showing how much they care about a woman. They find it difficult to say anything aloud or even pen a love note that conveys what their sentiments are. Giving flowers is the perfect way of conveying your feelings and at the same time creating a good impression.