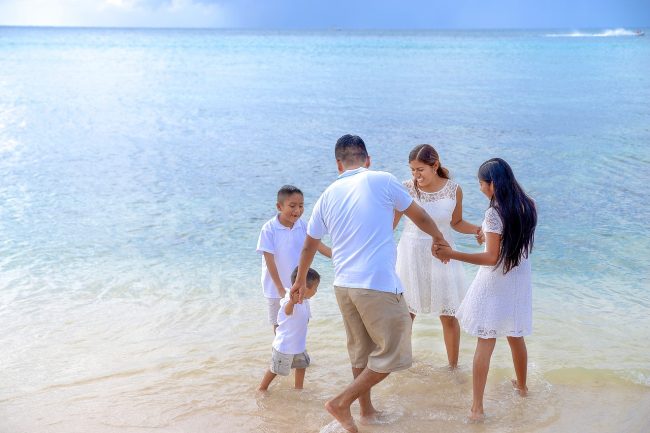 Taking a vacation with your kids involves a bit more planning than when you were just a couple and there are a number of essential items that need to be on your packing list if you are going to enjoy a stress-free and memorable family adventure.
Here are some pointers on what sort of essential gear you might need for your family holiday.
Get smart with your packing
It is inevitable that you will be laden with more bags and items than you were anticipating when you started packing for your vacation but there are ways to help streamline the process.
If you get your kids their own suitcase and manage to find something that is cool as well as functional there is a good chance they will be happy to get involved when you are moving between airports and your accommodation.
There are some great items around like a luggage scooter or a ride-on suitcase with wheels that lets you pull your kids along.
A Wheeled carry-on with built-in kickboard scooter is likely to motivate your kids to take responsibility for their own luggage and there are adult versions too, so you can all get to the departure gate a bit quicker.
Don't gamble with car safety
Picking up a rental vehicle for your onward journey is a popular thing to do but the reality is that too few car hire companies offer you the sort of safety car seat that you would be happy with.
You wouldn't use a car seat that didn't meet safety standards when you are at home so the answer is to bring your own portable one to use in your rental car.
You can get a portable car seat that meets strict safety standards and folds neatly into its own carrying case and into the overhead bins on the plane. For older kids, get a Bubble Bum booster seat!
If they are a bit older, you might also want to think about packing a portable booster seat, as you don't want to take any chances with your kid's safety while you are driving abroad.
More luggage than you came with
Another common problem is loading up on holiday gifts and other items while you are enjoying the vacation and then facing the dilemma of fitting it all into your suitcase.
Staying somewhere exotic like the JW Marriott Phuket Resort & Spa will normally mean that you spot plenty of must-have trinkets and other things that you want to bring home with you as a reminder of your time away.
A good solution would be to pack an extra foldable bag.
You can easily find some lightweight duffel bags or something similar that fold flat when not in use but will then come in very handy when you have to find a way of transporting your extra items back home.
Just be mindful of baggage allowance restrictions if you are bringing an extra piece of luggage home with you.
If you have the right gear to cope with all your family holiday travel needs you will be able to relax and enjoy your well-earned break.