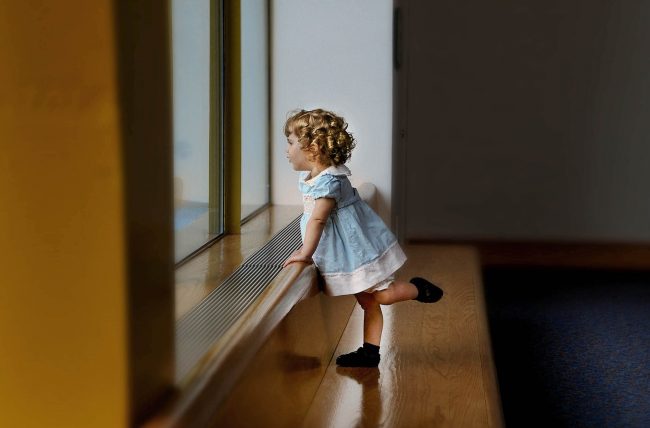 Raising a family means a change in every sense of the word, and your house is no exception. It often means that child-proofing is required, therefore you'll have to adapt a couple of things within the home. Among the things that you may be considering changing, the floor should be a high priority. It's crucial that your floor is able to withstand the business of family life, along with being budget-friendly too. This may leave you scratching your head in despair, "does this floor exist?", well yes actually – in numerous forms! Allow us to explain…
Engineered Wood Flooring
If you're looking for something similar to solid wood, then look no further. To the untrained eye you'd be fooled into thinking that this was actually real wood, unfortunately, this is not the case. All the layers that make up an engineered are man-made, apart from one, the top layer. This layer is what gives engineered wood the appearance of a real wood floor because technically it sort of is.
This does leave a couple of questions though, what is it that's so appealing about engineered wood? Well, unlike solid wood, this material is much better at withstanding changes in moisture or temperature levels. It's also compatible with underfloor heating too! This means that should you wish to, engineered wood can be installed in rooms like the kitchen without fear of the boards warping or contracting.

Despite the fact that engineered wood is cheaper than solid wood, it can be more expensive to repair should any damage occur. Unlike solid wood, you cannot keep sanding and refinishing the top layer if anything dents or scratches it, there must be a 1mm top layer at all times, which can get a little confusing!
Laminate Flooring
Laminate flooring is another material that imitates real wood amazingly, similarly to engineered wood, it is made of different synthetic layers, but unlike engineered wood, it does not have a real wood top surface. Instead, laminate has a photo image printed on top to give off the look of real wood. Laminate is also really good keeping moisture away, which is pretty important, especially when you have a family. But unlike engineered or real wood, laminate is totally waterproof, for this reason, there's no need to worry about any spillages caused by your children. The same applies for scratches too!
Aesthetically, laminate flooring looks amazing, it can replicate various species of wood, such as oak, walnut etc. It's also available in a number of different shades, making it quite a versatile floor for any home.
Laminate flooring, however, is not water resistant, yes it can stand well against water, but only up to a certain point. So, if there is an excess of water, it could cause the laminate floor to swell. If this were to happen it would leave you no other option than to replace the floor.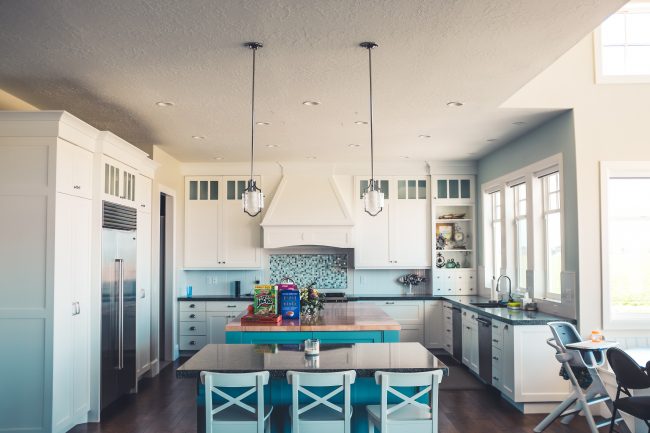 Vinyl Tiles
If the previous options haven't convinced you, maybe vinyl tiles could be the one for you. Vinyl flooring is one of the cheapest floors on the market, but they can replicate more expensive materials really well. Vinyl is made of PVC and other plastic materials, because of this vinyl is totally water resistant, which is very useful if you have children running around. Due to vinyl ability to withstand water and various conditions, it can actually be installed in every room of the house, including the kitchen and bathroom.
What also make vinyl tiles a very friendly family floor is their ability to withstand pretty much anything! Whether it's their scratch resistance or tough nature when it comes to heavy footfall, vinyl tiles are perfect for busy homes. As for maintenance, we know how time-consuming it is having a family, which is another reason why we'd recommend vinyl flooring. Simply sweep the floor daily and give it the occasional mop to keep it looking tip top!
Vinyl tiles used to have quite a bad rep as they were described as being 'cheap', but manufacturers upped their game when it came to producing them and they are able to imitate different types of wood and tile-effects alike.
So, there you have it, three floors we think are perfect for when you have a family. Now the decision is yours!