Throwing a good dinner party for family and friends can feel daunting but it does not have to. There are a few steps you can take to cover the basics, which should help ensure everyone has fun. The following are five things to consider for your next soirée.
Think Atmosphere
Pay attention to your party's atmosphere. For example, you should consider having a natural oil burner to give your home an appealing scent. You should also make sure that the music you are going to play will not be interrupted. For example, don't use satellite or Internet radio, unless you know that commercials won't interrupt the mood. Do not forget to pay attention to things like your dinner plates because they do matter.
It Takes a Village
Be sure to think of a task all your guests can help you with. Yes, your friends and loved ones are coming to enjoy themselves, but a little work is going to help them feel like they are a part of the party. It gives them a chance to move around and talk to each other in different settings, which helps make everything feel fluid and cool.
Theme Focus
It is important that you create a menu around a theme so that your entire evening feels cohesive. Choosing a theme requires you to be a little more interesting with your dishes because you have to stick to particular ingredients, which may be exciting for your guests. Of course, it is a good idea to make these dishes before the soirée to make sure you can make them on that day.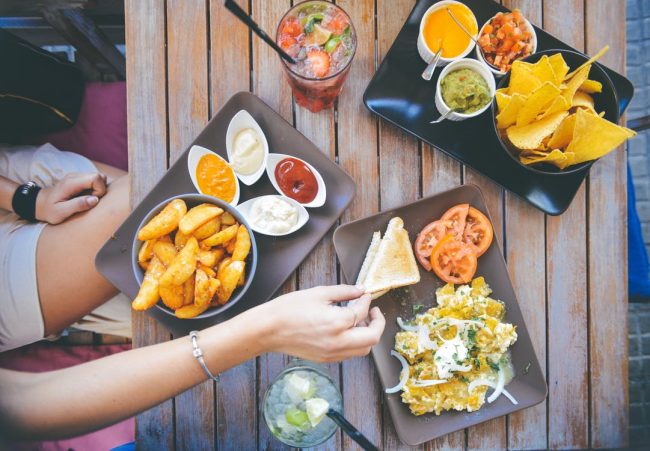 Enjoyable Sipping
One of the most important steps to take is to make sure you have good wine or spirits from somewhere like HWC if that is what you prefer. Pair your alcoholic drinks with the food you are going to be eating and serving at the dinner party. Observing both of these should make it easier to make your choice.
Backup Plans
You need to make sure you have a backup in mind. No matter how much you prepare for your dinner date, something can still go wrong with your food. You do not want to go through that embarrassment, so make sure that you have a restaurant you wouldn't mind calling to have food delivered should something go wrong. You probably will not have time to cook another meal.
These are just five steps that should help make you feel more in control of this event. Make sure to have your partner help because this task is a lot harder than you think. Remember to make more than what you think you are going to need, just in case.
Shop The Post