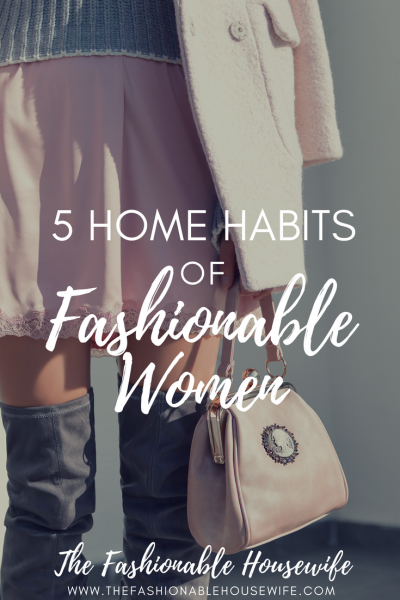 Being fashionable is not a switch-on, switch-off thing. People cultivate habits of being fashionable and follow those habits no matter if others are watching or not. That is why you see all those pictures of women on social media giving their best looks sitting in their living room. If you cultivate a sense of fashion and style, it becomes effortless for you. However, it is important to not wait for a big party or outing where you can show your fashion sense to others. It is more about finding your stylish side and appreciating it even if there is no audience.
Here are six home habits that every fashionable woman follows. Learn and apply in your lifestyle.
They keep their wardrobe upgraded
A stylish woman doesn't wait for a party invitation to buy a beautiful dress. She knows her needs and keeps on improving her wardrobe from time to time. This simple habit allows women to stay ready for any outing or social encounter.
A successful wardrobe management requires planning. You have to think about your regular social encounters. It will help you decide what kind of outfits you need.
They make everything fashionable
Even if you are spending your whole day at home, don't forget about the aura and charm you are known for. Stylish women keep their charm on from the time they wake up to the time they go to bed again. This doesn't mean you should wear fancy clothes at home or put on makeup when going to bed. Being fashionable is also about taking care of yourself and treating your body and clothes with pleasure. Hence, even your home shorts can look fancy if you have the right attitude.
They give time to self-care
The confidence of fashion doesn't come from the dresses you wear or the perfume you use. The first step of becoming fashionable is preparing your body. Smart women know this, so they treat their body at home. Facial treatments, back massages, and workout are a part of daily home habits that make some women stunningly beautiful. They use the Best Back Massager to feel relaxed and walk with the right pose.
They keep their clothes clean
Cleaning your clothes is a necessity to keep the quality intact for a long time. No faded color or dirty outfit can make you look fashionable ever. A fashionable woman knows this and cleans her outfits regularly with organic components. This allows their clothes to stay as new and let them give their best look when going out.
They spend time learning trends
At home, you can spend some time exploring social media and other platforms to know about latest fashion trends. Many women do this to have a grip on what they wear on a special occasion. Even daily fashion sense requires a little knowledge of trends. So, spend your free time at home browsing fashion industry.
So, now you know how you can become a fashionable lady with these much-needed home habits.