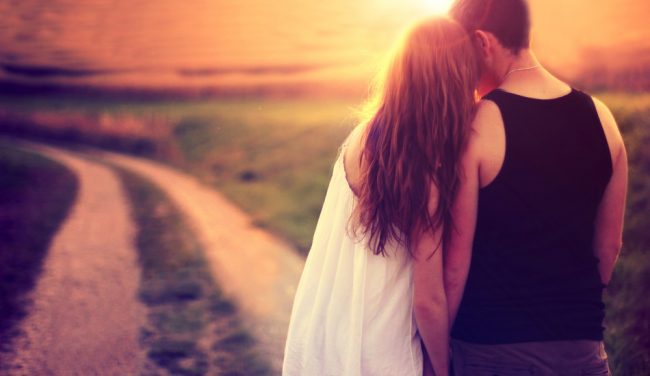 In all the complexities of life, a romantic relationship makes life worthwhile hence a fundamental component of life. A Rainer Maria Rilke, the poet, puts it, loving one another is much easier than anything else. What entails a good relationship? You may ask. Outlined below are a few tips and pointers as provided by Holly Parker, an instructor (The Psychology of Close Relationships) and a clinical psychologist. On how to have a loving, healthy, and romantic relationship.
1. See the Best in the Relationship, And Most Importantly, Your Partner
According to research from ClarityChi (perception and attention), you are bound to see more of what you look for in everything. If looking purely for signs of kindness in the relationship, then chances are they will stand out. How you interpret and think about your partner's intentions, actions, and words will also affect how you understand the situation and your feelings. What you see in the relationship also determines your actions towards your partner.
Pro tip. Spend a week or two looking for things that your partner does 'right,' then jot them down. Be sure to write down anything you feel was done out of love and positivity.
2. Have Some Fun
Engaging in enjoyable, memorable, and exciting activities with your partner provides a higher level of satisfaction with the relationship. Studies reveal that couples that engage in fun activities are happier and stay together and are inseparable.
Pro Tip: Identify one activity you've never done with your partner, then start showing interested in it. This can be a dancing lesson, indoor skydiving, or even go for a road trip. You could also try something he/she loves doing. It's by doing this that you can enjoy the fruits of long-term passionate love (shared affection, sexual intimacy, and happiness).
3. Have Good Sex
A great sex life holds the key to increased satisfaction from the relationship. According to a study published in the Journal of Family Psychology, sexual gratification almost always accounts for marital stability and marital quality in midlife. Do not just have a one-sided relationship, have some good sex to make the bond stronger.
4. Appreciate Your Partner
Appreciating your partner, and showing/expressing gratitude, even for the smallest things, to your partner can help increase satisfaction in the relationship. Expressing gratitude predicts the other person's level of satisfaction, hence healthy for the relationship. As long as your partner feels appreciated, he/she will show appreciation in return, which again has a positive impact on the relationship. Your partner will also want to do things that meet your needs and vice versa.
What to put into practice: Learn to say the magic word, THANK YOU, and let him/her know how much you value them. Increase the level of gratitude you feel towards him/her gradually too – Â it makes a big difference. Take some time to reflect why you appreciate your partner, having him/her in your life, and what you'd miss if s/he were not in your life.
5. Love Yourself
The personal relationship with yourself is considered the foundation on which other relationships will be built upon. Persons with high self-esteem have a more significant chance of getting satisfied in a relationship as compared to those suffering from low self-esteem. If both partners have high self-esteem, then the chances of a stronger relationship increases as well. One of the reasons why is because persons with high self-esteem tend to respond more positively and constructively during a conflict/argument. They also are of the idea that their partner is as committed to the relationship as they are. Â Unless you have a positive relationship with yourself, you won't even notice when your partner is committed or does anything positive.
6. Give Gifts
Gift giving is one of the five primary love languages. If you're in a committed relationship with your partner, it's critical to find out which love languages they prioritize so that you can show them that you care.
If there is a special man in your life, jewelry for men could be a great option. It's something permanent and symbolic of your love for each other.
You can also invest in experiences together. This way, you can create memories and strengthen your bond.
When giving gifts, think very carefully about what your partner will appreciate. Take time to consider what's valuable to them.