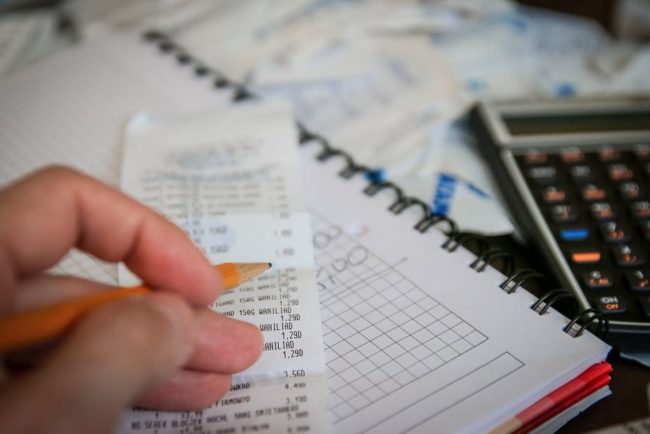 If you're willing to make some smart investments now, you'll likely end up saving a lot of money in the long run. A financial investment doesn't always have to involve a lot of money and is one of the best ways to secure a better future for yourself. Here are five things that you should invest in to save money in the long run. 

A Fuel-Efficient Vehicle 
If your vehicle guzzles gas, you can save a lot of money on fuel costs by getting a vehicle that's more fuel-efficient. Many of today's cars are designed to use less fuel while still delivering the power and performance that drivers expect. There are also cars that operate on electricity and other alternative fuel without the need for gasoline. Hybrid vehicles use a combination of different fuel sources and can also reduce your fuel costs. 
Digital Thermometer 
With a digital thermometer, you'll be able to set your home temperatures more accurately. By purchasing one of these thermometers, you'll have an easier time determining if you home's temperature is too high or low from the touch of your phone. Many of the best digital thermometers on the market are compatible with Blue Tooth and other mobile devices and can record and store results to you. You can program so you don't waste utilities while you're out of the house.  You can have them warm up the house before you wake up to avoid chilly mornings. In addition to having one for yourself, a digital thermometer will be a smart investment to reduce fans constantly blowing cold or hot air. It is not only energy efficient, but it will reduce your utility costs. Many cities have tax incentive programs for installing smart digital thermometers. The savings and convenience will outweigh the price upfront.

Laser Hair Removal 
Undergoing laser hair removal treatment is a great way to remove unwanted body hair permanently. By making this investment, you'll save money in the long term since you won't have to buy razors, shaving cream or waxing kits anymore. You'll save time in the long-run as you will eliminate shaving from your morning routine. Laser hair removal is capable of eliminating hair from parts of the body such as the arms, legs, back and bikini region. Most hair can be removed permanently over the course of a few treatment sessions. 

Dentist Visits 
Simply seeing your dentist on a regular basis can help you avoid greater expenses in the future. Dentists are specialists in prevention, and seeing your dentist without waiting too long in between appointments can keep cavities, gum disease and other serious conditions of the mouth at bay. Most dentists recommend coming in for cleanings and checkups every six months, but your dentist may ask that you come back more often if you require more care to keep your teeth and gums healthy. 

Retirement Investing 
Even if you're still young, it's never too early to start planning for your retirement. By investing into a 401(k), an IRA or some other type of retirement fund, you won't have to worry about coming up with a large sum of money to cover costs after you quit working. You can also deposit payments into a savings account and earn interest that will help you save up more money for your retirement years. 

You'll be able to keep more funds in your bank account by making some smart financial investments now. Even though the initial expense may not seem worth the effort, investing money the right way will pay off in the end.