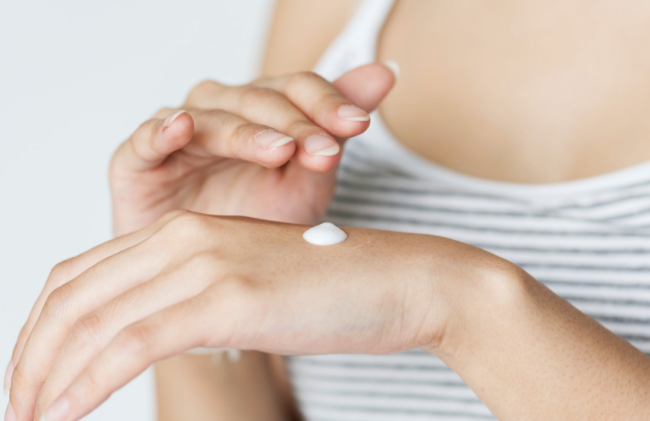 Major skin care products often contain dangerous toxins. They're usually stuffed with fake ingredients and harmful chemicals. These products can dry and irritate your skin. Plus, these ingredients build up inside of your body and may affect your health in a negative way. So, how do you get rid of them?

If you want to detoxify your skin care routine, there are several ways to do so. These options can work with your body to create beautifully radiant skin.


Use Coconut Oil

Try incorporating coconut oil into your moisturizing routine. It is a simpler and more effective option. Big-brand moisturizers often do the opposite. Many contain alcohol as one of their first ingredients. This will dry your skin out. Whereas, coconut oil naturally quenches your thirsty skin. 

For best results, apply it directly out of the shower or bath. During this time, your pores are open and more receptive to it. 

Coconut oil is also a natural antibiotic and antifungal, so it helps keep your skin clear of blemishes and germs. 


Toning with Apple Cider Vinegar

Every solid skincare routine needs a toner. They help minimize the appearance of pores. This keeps your skin looking smooth. Instead of using harsh store-bought toners, try mixing a little apple cider vinegar with water instead. 

You can use a recycled spray bottle for this mixture. It's simple. Mix one part apple cider vinegar with two parts water. Shake well before each use. For best results, use directly after cleansing your face. 


Choose Natural Deodorant

Many popular deodorants contain aluminum. This ingredient can build up in your body and cause all kinds of issues ranging from clogged pores to breast cancer. Baking Soda is another nasty ingredient. It easily leads to painful rashes and breakouts.

Try a women's unscented natural deodorant stick instead. They are free from these harmful toxins. Instead, they utilize essential oils, prebiotics, and minerals to keep you feeling clean and fresh.


Switch Exfoliants

It's vital to exfoliate about twice per week. Doing this increases cell turnover. Your skin will look soft and smooth as a result.

Most exfoliants that are sold at big-box stores contain ingredients that are harmful to you and the environment. Many contain plastic microbeads that build up in our water systems and disrupt vital ecosystems. Plus, they often contain acids that can dry out your skin.

It's easy to switch to a natural exfoliant. Try using ingredients like brown sugar and salt for areas that need extra exfoliation. Coffee is another great alternative. It exfoliates and tightens at the same time.

If your skin is on the sensitive side, try using oats instead. These ingredients can be mixed with natural oils and plant purees to help the application process.


Wrap-Up

People around the world are detoxifying their skincare routines. So, what are you waiting for? By incorporating these natural products into your routine, your skin will look and feel healthier. Plus, you won't be exposing yourself to dangerous chemicals. Who wouldn't love that?