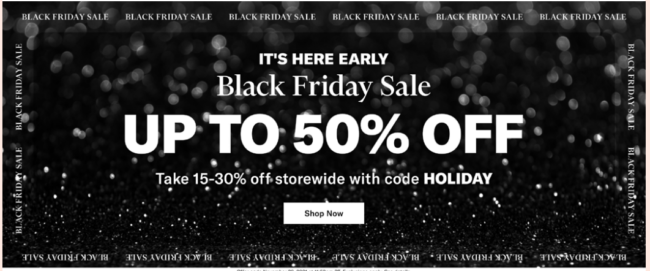 UP TO 50% OFF!!!
Take 15-30% off storewide with
coupon code HOLIDAY
SHOP NOW
I'm really excited about Shopbop's Black Friday and Cyber Monday sale that is happening NOW! I've been waiting for weeks for their Black Friday and Cyber Monday Sale and it's finally here! There are always so many fun pieces for girls my age. I have been scouring the site and loading up my cart to get ready for this sale.
As a mom of five kids, I've given up wearing expensive outfits during the day. I'm now running around in sweatpants and sweatshirts. I don't like messy baggy drab sweatpants though. I also hate the messy bun. I pride myself in looking good and wearing nice sweatpants such as Mother's  Knock Out Ankle Sweat Pants. These french terry joggers with an elastic waist are not only comfortable, but they are also chic too. It sounds worse than it is. They look great with a shirt tucked in and a nice necklace!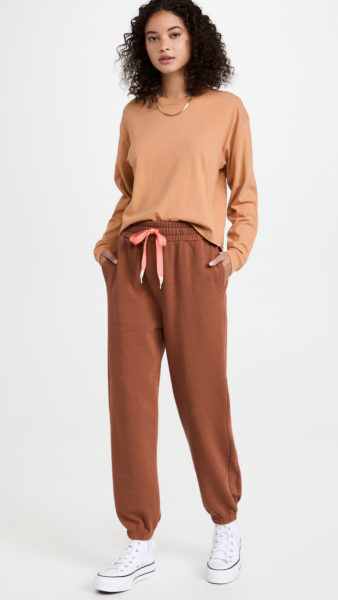 The Annie Bing Cities Sweatshirt is tres' cool. Paris, London, and New York just to name a few. The Varley sweatshirt has a high style look too. The two sides of the sweater have a gold-tone zipper. It's on the longer side so it pairs great with high waisted leggings. This sweatshirt also comes in cream. I think you need both!
Why not look great when dropping the kids off at school, meeting your friends for coffee, and running errands? Just because you are a mom doesn't mean you can't be fashionable! (You KNOW that's my motto!)
I just bought Splits59 warm-up pullover sweatshirt from the big Black Friday sale. Guess the color? Yup, it's black. My favorite! It's a lightweight soft fleece and oh so comfy. Must have lightweight sneakers to run around in. Bought the New Balance mesh sneakers in light pink. Love the color! They so light on my feet and ultra comfy. The best part of my day??? I splurged and bought the most colorful puffer…. Black Wild Bananas reversible metallic jacket. Such a stylish and warm piece.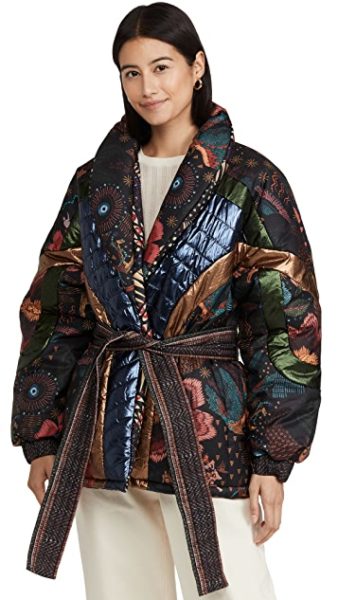 Isn't it AMAZING? So worth it. I also grabbed the new velvet Birkenstock sandals to go with it. I KNOW it's winter, but I can't stop wearing my Birkenstock sandals! They are just too darn comfy! Once it snows, I'll take out my Ugg boots….
Shop the sale and let me know what you find!