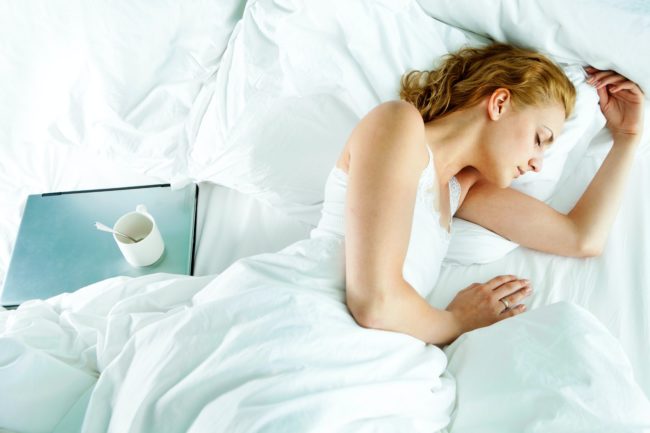 Sleep apnea is a condition that causes you to stop breathing several times while sleeping, leading you to wake up often. As a result, you may find it challenging to have a night of quality sleep, and you may feel exhausted in the morning. Statistics reveal that more than 100 million people worldwide experience sleep apnea. To help you manage sleep apnea properly, here are a few things you need to know about the condition.
There are different types of sleep apnea
Two main types of sleep apnea exist namely central sleep apnea and obstructive sleep apnea (OSA). It can also be mild or severe. OSA is more popular and happens when your throat muscles get blocked during sleep. Central sleep apnea occurs when your brain sends wrong signals to the muscles that help you breathe. On rare occasions, one could experience both types simultaneously, known as complex sleep apnea syndrome.
Several treatment options are available
Thankfully, there are several ways to treat and manage sleep apnea. Many people opt for continuous positive airflow pressure (CPAP), often used for moderate to severe sleep apnea. It helps you sleep better by keeping the upper passages of your airway free to improve your breathing. However, this option is often described as not too convenient and can sometimes cause dryness in your mouth and make you feel congested. If you ever experience any injury from using a CPAP device, it's best to consult legal experts to identify what you can do. Suppose you're in or around the Illinois area. In that case, you can contact Rosenfield Injury Lawyers on http://www.rosenfeldinjurylawyers.com/cpap-lawsuit.html for legal assistance. If you're not too comfortable with CPAP, there are other options you can consider, such as oral appliances, surgery, etc.
There are other symptoms besides snoring
Sleep apnea can be challenging to diagnose because you may most likely be unconscious of the symptoms you're experiencing, especially when you sleep alone. That's why loud snoring is the most common symptom used to determine whether you have the condition or not. However, you can also be diagnosed while at home using a portable monitor that tracks your chest movement, heart rate, etc., while you sleep.
Aside from snoring, other signs can indicate that you may be experiencing sleep apnea. For example, if you often feel uncontrollably sleepy during the day, it could be a symptom of sleep apnea. Gasping during sleep could also be an indicator. Other signs include constant morning headaches, low concentration, dryness in your mouth, and even always falling asleep instantly!
More men experience sleep apnea than women
Studies show that middle-aged men have a higher chance of developing sleep apnea than women. Additionally, statistics reveal that men, in general, are twice more likely to develop sleep apnea than women. Women are more likely to have it after menopause and may have varying symptoms. However, these statistics don't mean sleep apnea is less severe in women than men. Therefore, it shouldn't be underestimated or left untreated, no matter your gender.
Lifestyle changes can help you manage sleep apnea
Making lifestyle changes, no matter how small, could improve your sleep and help you manage your sleep apnea. You can start by altering your sleeping position, as health experts recommend sleeping on your side rather than your back. It's also best to avoid or reduce your alcohol intake and smoking, stop using sleeping pills and minimize sugary drinks and snacks in your diet. Regular exercise such as yoga can also help to strengthen your respiratory system and keep your airway clear. Doing these will also help you manage obesity, one of the most significant risk factors for sleep apnea.
Good sleep hygiene habits such as reducing your screen time before bed, creating a relaxing environment in your bedroom, decluttering your bed, etc., can also help improve your sleep quality.
Sleep apnea can lead to other severe conditions
If untreated or not appropriately managed, sleep apnea can cause other severe health issues like heart diseases, high blood pressure, and stroke. This result is often due to the ripple effects of being unable to sleep, such as overeating, thinking a lot, etc. Feeling stressed due to lack of quality sleep could also expose you to other health complications and affect your mental health, resulting in depression, strained relationships, etc. Therefore, whether your sleep apnea is mild or severe, it's advisable to pay attention to it immediately to minimize your risk of getting any life-threatening diseases.