Rinse and Run Technology Keeps Dangerous Carcinogens Found in Children's Shampoos Away from Face.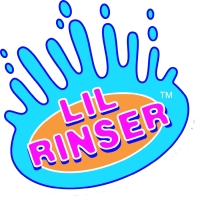 According to recent reports released by the Campaign for Safe Cosmetics, many children's bath products contain chemicals that may cause cancer and skin allergies. Twenty-three of 28 products tested contained formaldehyde, the report says. Formaldehyde — considered a probable carcinogen by the Environmental Protection Agency, — is released as preservatives break down over time in a container.
For parents concerned about the potential risk, a product on the market, Lil Rinser, which utilizes "Rinse and Run Technology" to keep soap, shampoo and water out of children's eyes, ears and mouths during bathing, can help further prevent exposure to toxins in shampoos. Lil Rinser was developed and patented by two fathers concerned about the risk of carcinogens in children's shampoos and searching for a solution to their children's bath-time fears.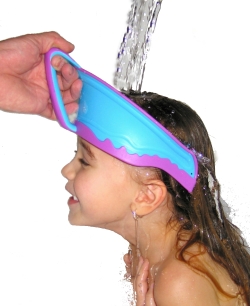 "When we created Lil Rinser, we were addressing two real needs for our children with the same solution – by keeping keep soap, shampoo and water out of their eyes, ears and mouths when shampooing they were less traumatized by the process and they had less exposure to harmful chemicals," said Marty Ciesinski, one of the creators and owners of Lil Rinser.
Typically, small children get extremely upset in the tub or shower when shampoo, suds and water get into their eyes, ears and even into their mouth. Thus, it is no surprise that children fear hair washing and parents are less than thrilled at the chore. Lil Rinser creates a watertight seal, whose soft rim contours gently to fit a child's head. Adults merely need to press it gently against the child's forehead and above the ears to create the water tight seal and then pour an unlimited amount of water onto the child's head while holding the Lil Rinser gently against the child's forehead. The soft rim channels the water away from the face and over the head and hair. A convenient and comfortable soft grip handle allows parents to hold the Lil Rinser in place.
Made of firm, yet flexible plastic, Lil Rinser is one size fits all, so parents can purchase just one for the household. It is offered in four fun color combinations – yellow with blue, turquoise with purple, green with orange and purple with dark purple — so kids can choose their favorite colors.
You can get the Lil Rinser Splashguard on Amazon.com
and on www.lilrinser.com. It will also soon be available at Target.
For more information about the product or to purchase, visit www.lilrinser.com.