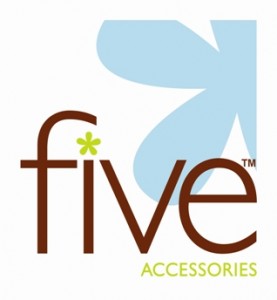 five ACCESSORIES is an online shop, headquartered out of Chicago. They carry eco friendly designer handbags and accessories. The founder, Christine Hutchison, was on her honeymoon in Bali when she learned from a tour guide that the gift of $5.00 had made a significant difference in the life of his family and enabled him to get a good education. Inspired she and her husband started five ACCESSORIES with the intention of giving back $5.00 of every handbag sale to underprivileged school children in the country from which the handbag was made and 15% of the sales of their accessories go to assist the local artisans. The mission of the company is "to create income generating programs for individuals in need, donate a large portion of its sales to worthy charitable causes and foster the use of sustainable material in fashion."
Each of five's products comes from one of five countries – Bali, Honduras, Cambodia, India and the United States.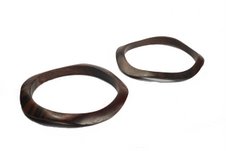 These bamboo bangles to the right are from Bali and come in a pair of two. A perfect accessory for any outfit. They are currently on sale for only $10.00, regularly $15.00.
Pictured below you will see an Oversize Woven designer handbag that was made in Bali. It would make a great library bag, diaper bag or purse. It is dark color so it will hide dirt very well. Inside there is a small pocket with a zipper closure and it also zips closed across the top of the handbag.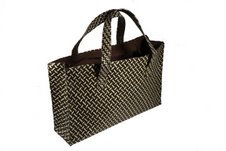 This woven handbag is only $40.00 and if purchased, $5.00 of that will go to the school children in Bali – A gift that gives back. Love this idea. You may also wish to visit five ACCESSORIES for more information.