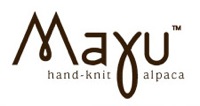 Kate Robertson, owner of Mayu Hand-Knit Alpaca, created Mayu after serving as a volunteer in the Peace Corps in Peru for over two years. She fell in love with the Peruvian ladies and their incredible knitting skills. These artisans learned to knit at very young ages and Ms. Robertson desired to help them establish a business doing what they do best – knitting. Ms. Robertson held workshops and met with the ladies on a regular basis while in Peru, thus forming very good relationships with them. The ladies are all mothers, some married, some separated, and some single. As mothers, they desire to be with their children and be able to earn an income to help with the family's finances.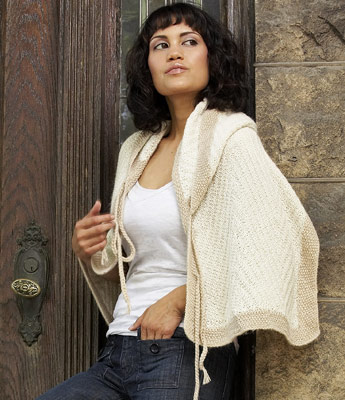 Therefore, as Ms. Robertson was finishing her time with the Peace Corps, she came up with the idea of starting Mayu in an effort to continue to support and assist her Peruvian friends. The mission of Mayu is to provide fair wages and to generate income for her beloved artisans. The income generated through Mayu helps provide better education for the women's children. Also, one lady was able to have dental work done and others have traveled outside of their village.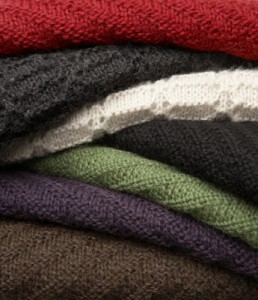 As you see, Mayu has some very high quality items. The shawls could double up as a nursing cover for discreet breastfeeding. The long hoodie ($179.00) is great and makes life easy to carry children around, play with them and deal with them while wearing a hoodie because it is comfortable, won't get in the way and it stays on your body. The Peruvian women take about 16 hours to knit a capelet and 24-32 hours to knit the long hoodie. Then they hand wash, dry and hand sew tags on. There is additional time invested to travel 2.5 hours to the city to mail the products to Mayu. The value of the products far outweighs the cost when you consider the time each artisan puts into her work. Mayu's hand-knit alpaca products are another gift that gives back. Shop Mayu.