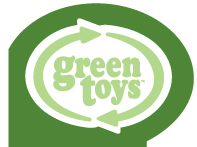 Are you cautious about your children's toys after the lead paint scare in the ever-popular toy – Thomas the Tank? Wouldn't you love to be assured that your child is playing with a toy that does not have the potential to harm them? Green Toys is a company that provides toys that contain no PBA, no phthalates and no lead paint! Their toys are made out of recycled milk jugs! And the manufacturing, packaging etc. is all done right here in the USA. This company appears to be the perfect eco-friendly counterpart of Little Tikes or any other big toy company.
Green Toys are safe, non-toxic and conform to the requirements of the ASTM Standard Consumer Safety Specification on Toy Safety, F963. Their packaging is even made from 100% recycled materials.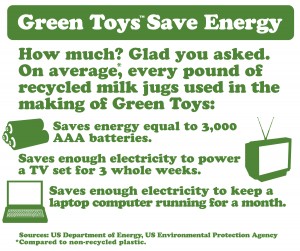 These "green" toys are sturdy, appealing (colorful and bright) and kid -friendly. We have the Indoor Gardening Kit, so I have some practical experience with them.
There are an equal amount of toys for girls and boys; and, as always, brothers and sisters seem to play with each other's toys, at least while they are small. As they get older, the gender of a toy seems to matter more.
Here is the Recycling Truck ($19.95-$25.00) and Tool Set ($16.95-$25.00) for the boys: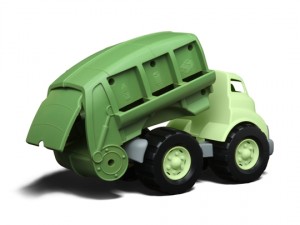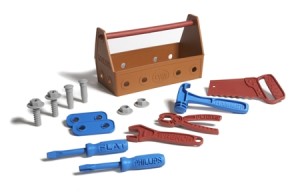 The Tea Set ($19.95-$25.00) and the Jump Rope ($9.99) have appeal for many girls: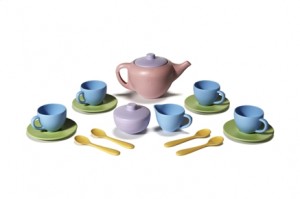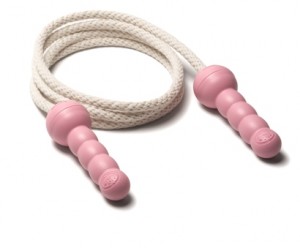 The price varies according to the store. Amazon seemed to have the best prices from the 2-3 stores that I looked at. You may check the "Where to Buy" page of Green Toys to find a store near you at the link below: http://www.greentoys.com/buy/index.html
To see the other "green" toys visit http://www.greentoys.com/toys.html