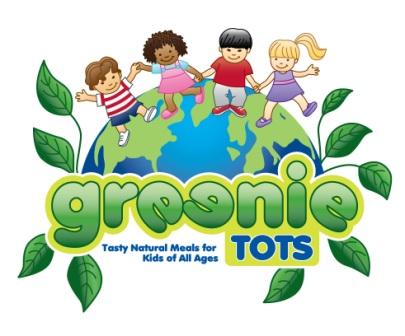 I also had the privilege to interview one of the owners of Greenie Tots, Jilea Hemmings, on Friday, October 9 and decided to share that with you as well. Here is a snippet from our conversation:
Theresa – Good morning, Jilea. Thank you so much for the samples you sent. So you started this business because of a need in your own life, right?
Jilea – Yes, when my older son was younger, I noticed that he had some developmental delays and kept watching to see if it was just him growing at a different rate or if the delays were something else. Then I started researching and found that autism was linked to high fructose corn syrup, which has mercury in it. That is when I realized that diet was very important to my son's development. I've actually had lobbyists for corn refiners send me letters refuting the effects of high fructose corn syrup. They've even included studies. But I am like nah-uh. I know better. I want to make sure that kids are provided with healthy meals that are good for them and that they like.
Theresa – How did you come up with your recipes?
Jilea – We developed the recipes in our own kitchen at first and tried them on friends and neighbors. Our kitchen is actually in Brooklyn, New York and is FDA licensed, with our distribution center out of Florida where our headquarters are.
Theresa – What are your childrens' favorites?
Jilea – Oh my oldest would eat the macaroni and cheese and the pasta/spinach/meat sauce all the time if I let him. You know how they get into the groove of liking something so much that's all they want to eat.
Theresa – Yes, I know, but that's great! Now, who are your food suppliers?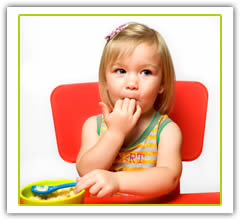 Jilea – We use to get everything from Whole Foods, but found it was more cost effective to buy our produce from a local organic farm here in Florida. We are actually partnering with them to start a green market in this area. The rest of our supplies come from Whole Foods. They have strict standards.
Theresa – Has the controversy with Whole Foods affected your business?
Jilea – No, it hasn't affected our products because we use the 365 brand, which is the Whole Foods brand. I think Whole Foods has run into problems with some of their vendors claims of being organic, rather than their own brand.
Theresa – Plastic is a big concern these days for parents. Can you tell me more about the plastic used to package Greenie Tots meals?
Jilea – We use BPA free plastic because we know how concerned parents are about microwaving food in plastic. That is also how we've differentiated ourselves from our competitors because there is more than one way to prepare our meals. You can boil them, microwave them and you can even fry them in a pan if you wanted to.
Theresa – How do you insure the product arrives to your customer without it being spoiled, especially in the heat of summer?
Jilea – They hold up really well. There are different grades of coolers – overnight coolers, 2-5 day coolers and we use overnight coolers and ship overnight. I talked to shipping companies about packing and tested shipping the products to Texas, California, Chicago, New York and Maryland before we shipped to customers. Greenie Tots comes packaged in an insulated cooler with several ice packs.
Theresa – Where can people buy Greenie Tots?
Jilea – Right now, they can buy them at our website www.greenietots.com or they can order them over the phone. We have a 24 hour phone service. We are currently in the process of having Greenie Tots sold through Whole Foods and are waiting on their decision.
Theresa – What has been the best thing you've experienced since starting Greenie Tots?
Jilea – It comes back down to the kids. Kids love the food. I love the feedback – "They like it!", "You're a great cook!" and "Can I have some more please?" These are the things that keep me going. We've already been asked if we are going to do an adult line, but we are working on these initial products first. We do offer a casein free, gluten free alternative to our meals since there are parents having a hard time finding these items, but right now they are only available as a special order and have to be requested.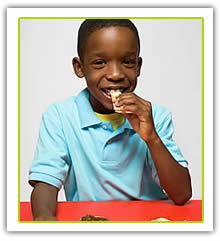 Theresa – Any closing comments?
Jilea – Just that I am a mom too and want what's best for my children and other children. Greenie Tots will make your lives easier when life gets a little crazy. They are safe, pesticide free, hormone free and ready within 5 minutes.
Theresa – Thank you so much, Jilea. It was a pleasure talking with you.
Resources:
http://www.greenietots.com/
http://www.youtube.com/user/greenietots – NBC South Florida Interview with the Hemmings.
http://www.youtube.com/watch?v=wL1seJC8yvA